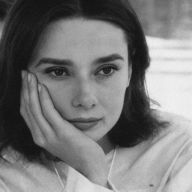 New Contributor
Read Fastlane!
Read Unscripted!
User Power
Value/Post Ratio
243%
Jan 27, 2023
7
17
Hi there
Bear with me, this is going to be a long,
long
post. First, let me introduce myself: I'm a twenty-something woman who lives in a third world country and is working toward making her dream life come true. What I'm about to share with you are some snippets about my past, my present and the future I'll create for myself, along with some lessons and observations that hopefully will help someone out there.
A kid's dream
When I was a little girl, I loved playing as if I were a successful businesswoman. I had a big doll whose blond hair I had painted bright green with my mom's makeup and had her as my edgy, stylishly punk rock secretary for my business. I was the ruler of my own little world.
At age nine, I started a "small business" called "Sweet Designs" where I would help my customers (mostly my mom's friends and relatives) start blogs (Blogger was big back then) and help them adjust their blog's layout. I used to diligently make their blogs' covers on Paint. In the end, I had earned some dollars that I would store in my room.
At age ten and eleven, I would mostly spend my time off school between two activities: writing stories, pretending I was a successful, bestselling author (I had even practiced book signing!) and planning the brand new store I would open someday. I had also come up with an "events company" where I would be in charge of a talent show that I hosted every year for all of my family on Christmas Day. I charged everyone who wanted to participate in it.
Becoming Chanel in a micro niche


(I won't get into too many details here since my store's still up and I want it to remain private.)
At age twelve, I suddenly wanted to take part in a fairly expensive hobby related to fashion which only adults in the whole world participated. With time I found out, the more I got into that micro community, there was an attached marketplace to it, with small shops and artists who provided products specifically for this tiny community.
But I saw something interesting about this: in my country there was a lack of quality products — I realized most people would buy that product from expensive, international stores. The few stores that sold this product in my country didn't offer much quality: the products were cheap and poorly made.
For me, this was an opportunity to create a brand. I had a close relative who had great skills at making that type of product, and I remember one day I told her,
We should launch a store! You can do this much, much better than everyone here! I know we will sell well, I'm sure of it!
And so it happened. In that same year, I launched a small store offering scarce, high-quality, expensive products thanks to my relative's skill. I had a clear vision for what I wanted my brand to become:
the freaking Chanel of that marketplace
. In order to achieve that, I emulated aspects from a luxury brand. I sold my products in limited quantities. They were made with international, unique, high-quality materials that no other store had access to. Their package consisted of pretty, perfumed boxes with silk bows, silk papers and a handwritten letter personally thanking my customer for buying on my store.
It took some years for my brand to be recognized, but eventually it got there and it's still alive to this day. Nowadays, this brand has a fairly "large" following on social media, considering it serves a micro-community, and the influencers of this niche buy our products and freely preach them on their social media profiles as well. Oh, and we've expanded our customer base to other countries. In the community's conventions, where my brand always has a stand, people actually know me by my name and always say beautiful, heartfelt things about my product. These things are still something that stuns me to this day, and I'm deeply grateful for them.
Now… The problem with it?
My brand is a shark swimming in a pond.
I'm in a tiny niche. Tiny, tiny, tiny (
have I already said tiny?
). It
does
make money; it i
s
a profitable business with small costs, and it
earns
more than a minimum wage where I live, but it's pretty obvious this store isn't the answer to a Fastlane life and I know it. Now it's more like a side business that provides me with somewhat of a (small) recurrent income, but I like to think building this brand was an experience that gave me some lessons on entrepreneurship and how to deal with customers for more than ten years now.
Tales of a desperate college girl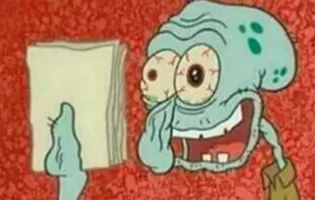 When that typical, dreadful time of
now you will have to choose what you will do in college
came, bright-eyed, dancing-queen-of-only-seventeen-year-old me was sure of what she wanted: to become an editor for a prestigious publishing house. I knew I was good with languages and I've loved writing and reading since I was a child. But after some careful research, I had discovered that a publishing degree was way too specific and that it was possible to work in the publishing industry without it, so I changed my mind and chose the second thing I loved most: marketing and advertising.
So off to college I went. But the truth was, most of the classes were too much about theory and less about practice—which isn't something I totally complain about; if it weren't for all those theoretical classes, I wouldn't have discovered valuable books and authors that talked about art, culture, consumption and status games, so in a cultural/intellectual knowledge point of view, it was a rich experience. Besides that, I found most of my classes boring and a bit useless (
do I really need to know about a random tribe's specific practices?
). There were a few happy exceptions: I had some marketing classes, actually read that 500 page Kotler book, learned a bit about branding, inbound marketing, sales funnel, etc.
When I was close to graduating, I had this arbitrary feeling that I should at least get an internship in the advertising field, because, well,
wasn't this what everybody else was doing? Wasn't this what I was supposed to do?
Here between us: it didn't make any sense. I knew, even before experiencing it, that I didn't want anything to do with a marketing agency. But there I was, desperate to get a job at a place I already knew I disliked so I wouldn't feel like a failure.
So, lo-and-behold, after lots of interviews, a$$-kissing and answering stupid questions like "where do you see yourself in five years?" and the ubiquitous "what's your biggest weakness?", I got a job as a social media manager in a marketing agency. Almost a year later, I quit that agency and went to another, also as a social media manager (not much later quit that one too.)
And guess what?
I hated every second of it.
The Rat Race Experience
The wasted hours
The place where the first agency was located was not very far from my house, but damn it, the traffic was insane. I usually lost almost two hours to get there and to go back home, totaling like four hours spent purely on transportation. The thing about wasting all those hours is that when I got home, it was so late and I was just so tired I barely had the energy to eat something before collapsing on my bed. I couldn't think of doing anything else. The hours—the time, our most precious asset—were wasted away for nothing. Nada.
The office drama
I hated having to smile and make small, meaningless talk with random people that I only barely knew because of work. I hated having to go for lunches with all the team because it was someone's birthday. I hated having to engage in those proverbial after-work happy hours in those typical bars where all employees gathered to drink cheap beer and talk shit about their bosses or other team member. I didn't see any sense in having to spend time with random people that weren't my close friends or relatives for even longer than I already was. I was spending most of my time with strangers instead of being able to be close to the ones I loved. I hated all the meaningless gossip and the eventual drama between so and so. I'm an introvert at heart, so all this pointless interaction deeply annoyed me. I used to work with my headphones on so I wouldn't join in any gossip with anyone. I just wanted to do my job and leave.
Micromanaging
It's just oh so sweet when your boss makes a spreadsheet for you to fill up every single hour of your day telling them what you're working on.
Becoming a cog in a tedious machine
Every day I did the same thing: plumped myself on my little work station, put on my headphones, wrote useless letters for some random insurance company, ghostwrote the agency's owner book and edited my colleagues' texts. I could never do anything different, and I hated doing something I loved—writing—for someone else.
Selling service sucks (at least for me)
I see all these YouTube videos saying how starting a marketing agency is
oh so easy
, and yep it is, but what I don't see anyone mentioning is how dealing with agency clients is a freaking pain in the a$$. Sure, there are clients that actually step aside and let the agency do its job, but there are others
who simply won't
and that are straight up disrespectful and are never satisfied with anything (curiously they're usually the ones who pay less, mind you.) I remember at one point even having nightmares with my clients as the main theme. I learned with this that starting a service business just isn't for me.
Routine will swallow you (and everyone else) up if you allow it
But mostly what I've learned with these jobs in the agencies is that if you allow it, routine will swallow you and your dreams. The days go by where you spend most of your waking hours working for someone else, and when you go home after two hours of traffic, you just sleep, exhausted and stressed, only to start the next day the same as yesterday. The days go by and the months go by and when you look at yourself in the mirror, the years have passed and you're still in the same place. I see plenty of people that are still working the same way and in the same place for decades. They haven't grown in their careers, too busy going through the motions as they always had. Changing this requires a conscious effort.


Damn. Since this post is too long already, I'll later update it with its next part, where I'm going to share what's my business plan for achieving Fastlane and what I'm doing to get there, as well as some observations on my country's middle class culture and my biggest challenge on this journey. Thank you for reading!