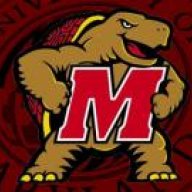 Jul 24, 2007
1,800
131
31
Just about everyone here seems to have a very good understanding of at least one aspect of the business world -- especially everyone here who is successful! Experience obviously helps gain knowledge along the way, but where did the initial knowledge come from to get you started? Did you read a book? A series of books? Have a mentor? Learn from a parent? From a job? We all have a great deal of knowledge. If we can all share where we've gotten that knowledge from, somebody else find it useful enough to make a difference in their learning.
Me personally, I've had an interest in business since I was in elementary school. I used to just enjoy playing with cash registers and money. Then, I began talking to people who owned and ran business and my curiosity, as well as interest, grew. Eventually, at age 14, I read Rich Dad, Poor Dad which shifted my views more towards those of a "B" (business owner) and an "I" (investor). I'm still developing my knowledge, but I'm learning more and more everyday. These forums have been a HUGE help
thankyousign: MJ!) for me as I'm sure they have been for everyone else.
Please, share!