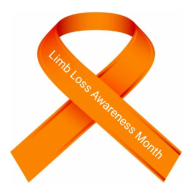 Legendary Contributor
EPIC CONTRIBUTOR
Read Fastlane!
Read Unscripted!
Summit Attendee
Speedway Pass
User Power
Value/Post Ratio
89%
Aug 8, 2007
6,109
5,410
Completely unrelated to business, but I am in a position where all I do is work and go to the gym.

I woke up one day realizing I was slowly but surely approaching 30 years old and that I didn't want to remain single for the rest of my life.

And I freak out a little more each day that passes and I meet no girls.

Unfortunately, meeting women isn't nearly as easy as it was when I was a student.

So...where did you meet your wife?
I was working nights in a factory. A coworker said his wife played on a city basketball team and needed guys to practice against. I thought it was a good opportunity to meet healthy, active women. I showed up and met her. We married 6 months later. That was 37 years ago. I think we work well together. There were several women to choose from. My wife checked all the boxes on my list. Still does.