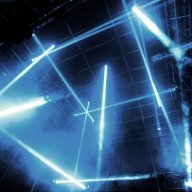 Contributor
Read Rat-Race Escape!
Read Fastlane!
Read Unscripted!
Speedway Pass
User Power
Value/Post Ratio
112%
Jun 17, 2017
74
83
I went back over the past week to read in
UNSCRIPTED
about "LIFE'S GUMBALL MACHINE" (Page 149) that is filled with White, Orange, Red, and Gold gumballs. About 2 months ago, a different Gumball appeared and decided to color it "Sour Pink". This is not a gumball that MJ discussed, but expanding on his concept that the bag of gumballs could contain many colors (or flavors) which may be representative to different meanings that deposit into our hands through a journey of
UNSCRIPTED
.
I was progressing with steps of
UNSCRIPTED
, working actions, working a plan, and being dedicated. Then I was shaken to my core. When I received the news, nothing else mattered. It was a time to confront reality, to pause, to remember, and to reflect. Nearly 2 months ago, my Mother was placed in ICU and still remains there. Nearly 3 times, I almost lost her from this world. I was numb at first and kept it together, then overwhelmed with the thought of not having her. Energy was redirected to phone calls, much prayer, and 6 hour away one way travels to the hospital. I found myself shifted immediately to what felt UNCONTROLLED. It wasn't anything she could control, but something happened in her body. The doctors call it a mystery - no definitive diagnosis (yet). It is heartbreaking to see her condition and what she is going through. I continue hoping for the best everyday for her.
While we will easily nod to acknowledge that we know this of what I will say, we often forget about how our relationships and friendships may influence, change, or impact the plans we lay out (no matter how perfect we believe those plans to be). It is the connection to "other people" and their life events as a "Sour Pink" Gumball that can have bearing on us. These "Sour Pink" Gumballs have the potential to shift into a "Red" if the impact is great enough to the point that one can't seem to go on. While these "Sour Pink" Gumballs don't necessarily stop one from moving forward, they certainly can cause temporary pauses, significant slowdowns, and get us off-pace leaving a bad taste in the mouth. It has taken me nearly 2 months to resume despite the situation, and I am not fully back at the pace I was at.
I can only control my life, but I can't control the life of others whether intentional or not intentional. The Gumball machine may be filled with more "Sour Pinks" than I would like to acknowledge, but life can't be lived isolated. There is not a day that I don't think about her. I believe there is an element of faith and hope in situations. I will not say this is an inconvenience - she is my Mother, I will never view her as such or say she "ruined" my plans. There will be a time we will all face something or with someone we love or know. The best I (or anyone else) can do is manage and to cope, and try to keep taking steps forward, to keep leaning forward, to be in motion with thought or action for their is just a window of time to be
UNSCRIPTED
.
This has served as one more wake up call as I get older to look at my own health that I have neglected over the years. What can I learn from the situation of another (in this case of my own Mother)? What would happen if I had to go through that? How can I avoid going through it all together? During the last 2 months, it led me to being closer with my family to appreciate them while I have my own life and they are with me. It led me 4 weeks ago to attend the gym consistently in reasonable duration and to condition in an
effort
to be more healthy to tell
LIFE
that you won't do this to me as you did to her.
A decision has to be made in the situation - a choice - to either disregard these "Sour Pink" gumballs, acting as if it doesn't matter by tossing it aside or into the trash can, or by choosing to chew the gritty "Sour Pink" gumballs and to blow bubbles in the midst of the situations.
Keep depositing the quarter and turning the dial.
Sincerely,
LF
Last edited: