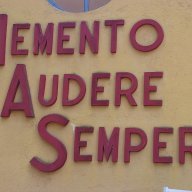 Contributor
Read Fastlane!
Speedway Pass
I have the chance to attend a six-month course, for free (it's all funded by the State).

This course can be done anywhere in the world and can be about anything, from ag to high tech, from marketing to industrial automation, and so on.

Obviously I don't wanna miss the chance to do it, but I'm pretty confusing about what to do and where to go.

First, I need to dedice where to go. I'm Italian and have the possibility to attend many course here in Italy, but I could go abroad as well. Both choices have their pros and cons.

Italy:

PROS:
- Less expensive travel (or no travel at all)
- The course would be done in my mothertongue, so it will be easy to understand what teachers will say.
- I would stay near my parents, relatives, etc.

CONS:
- I would remain in my "comfort zone" (NEVER gone abroad so far...)
- I would not grab the opportunity to learn a new language or to improve my English.
- I'm very disappointed by courses I already attended here in Italy. I just learnt nothing from them.

Abroad:
The pros and cons of going abroad will be just the opposite of staying here in Italy. Thus, I would pay more for the travel, I could have more difficulties to learn something because the course won't be done in Italian.
Anyway, I'm thrilled of going abroad because I'd like to see new places, learn new languages, meet new people and get out my comfort zone.

To express my opinion, I'd prefer to go abroad...

Once decided where to go, I should decide what to do.
Here, there are 3 main options in my opinion:

- Attend a high-level specialized course in Italy.
- Attend a high-level specialized course abroad (I'm afraid of not understanding it, though).
- Attend just a language course abroad.

What would you suggest me to do?