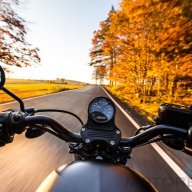 WholeFlips Wholesaling Houses Virtually
Summit Attendee
Hello Guys,

If you were about to 1031 exchange a couple of properties and they are about to profit you 100k, what would you 1031 exchange that money into? In other words what strategy would you use to turn that 100k into more profit faster ?


-Would you buy 1 single family home ?

-1 townhouse or condo ?

-3 townhouses ($32,333 down into each townhouse) ?

-1 Triplex ?



Please explain your answer, the goal is to create 100k into 500k the fastest way possible.