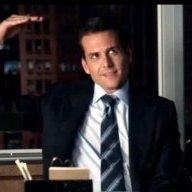 User Power
Value/Post Ratio
77%
Dec 20, 2012
419
324
Hey guys,

I'm 23 years old from Canada. Been living in Australia for the past 5 years.

I've recently sold my company of 2 years and I have to go back to Canada in 2019.

I have 1 more year left in Australia (2018) before I go back to Canada. Although I can always come back to Australia as I will have a citizenship here.

I have around $20K to invest into Cryptocurrencies and $10K to invest in launching a business.

With that said, I currently have people who want to launch businesses with me both here in Australia and in Canada.

I have options on what I'm deciding to do:

1) Become a crypto day trader full time ($20K)

2) Just invest and hold cryptos long term ($20K) + launch a business in Australia and Canada ($10K)

3) Invest and hold cryptos long term ($20K) + Just focus on ONE business in Australia ($10K)

What do you suggest I do if I'm leaving Australia back home to Canada after 1 year?

I get I have to decide for myself, but I just want to hear some feedback from others to be able to come to the best choice for my biggest decision of 2018.

Please let me know your thoughts from a fresh outside perspective!