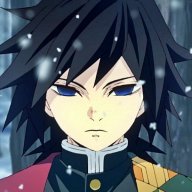 Silver Contributor
Read Fastlane!
Read Unscripted!
Speedway Pass
We talk a lot about what makes a good entrepreneur in general. But what about solopreneurs in particular? Do they have any special traits that set them apart from entrepreneurs who team up? I'm talking about entrepreneurs who don't have a business partner and (usually) don't have employees (they can have freelancers to help out though).

In my experience, solopreneurs need to have a special drive to avoid failing even before starting. Some people either are in their comfort zone (e.g. the solopreneur/contractor who makes $100-150k/year and doesn't really need that much, so they don't have the drive to grow or go for a scalable product) or get distracted by shinny objects (that never get shipped), Netflix & the likes. Partnering helps a lot to commit and have accountability, but some people avoid this for different reasons.

What are your thoughts? How can solopreneurs succeed and take their business to the next level or create one that doesn't depend as much on selling their time as opposed to freelancers/contractors?