Platinum Contributor
FASTLANE INSIDER
Read Millionaire Fastlane
I've Read UNSCRIPTED
Summit Attendee
Speedway Pass
Aug 28, 2014
1,141
4,840
1,146
I live in Belgium. It has about 11M inhabitants. Brussels is the capital. Official languages are Dutch (in the north), French (south) and German (east).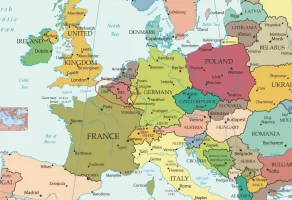 What's
good
about Belgium:
Central in Europe, easy to travel everywhere by plane (multiple airports), car (big network of highways), train, boat (some large harbors in Belgium).
Nice culture: a lot of history, art, architecture... to be found.
Good food: influenced by French cuisine but with own character.
Most people living here speak multiple languages (3 or 4 is normal, mostly Dutch, French, English, German).
Good infrastructure, economics are fine, living costs are not too high.
What's
bad
about Belgium:
Not a lot of nature, especially in the north (where I live).
A lobby of large labor unions still think we live in the 1800's and hostage the entire economy.
Some cities like Brussels and Charleroi were terribly governed and are now places you want to avoid.
Very high state debt (currently about 103% of GDP), almost no natural resources at all.
Not entrepreneur-friendly and therefore not a lot of big companies here. AB-Inbev is probably the only Belgian big shot.
What are the perks and flaws of your country?
Don't like ads? Remove them while supporting the forum. Subscribe.