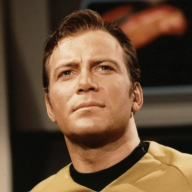 Bronze Contributor
FASTLANE INSIDER
Read Fastlane!
Speedway Pass
Deleted all social media. (No, I'm not missing my school friends, I haven't talked to in 20 years.)

Stopped watching / reading news.

Got rid of toxic people and in general everyone who drains my energy. (I believe, I do not need more than 2-3 close friends.)

Stopped listening to self-help gurus. (Most people are clueless anyways.)

Spend way less time on E-Mail. (These day about 10 minutes a day.)

Practice deep work.

Invest in the best guitar gear available on the market. It's just so much more fun playing and practicing with high end equipment.

Most importantly: Stop drinking! I spent more than 10 years of my life drinking and partying, basically living as a weekend alcoholic. I haven't had a drink in several years. Today I can enjoy a glass or two.

Stopped smoking roughly five years ago.
Last edited: