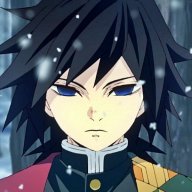 Silver Contributor
Read Fastlane!
Read Unscripted!
Speedway Pass
Accepting who I am and letting go of people who are not okay with my weirdness uniqueness.
Learning to say No, specially to time thieves.
Stopping listening to the naysayers who wanted me to live to their standards instead of unlocking my potential.
Reading TMF - It has caused a lot discomfort, but it confirmed that something didn't feel quite right. I used to love my profession and being paid for doing what I loved, but being an employee sucked big time, which bosses and coworkers kindly reminded me regularly.
Stopping spending so much time learning about programming once I reached a certain point, it was a time sink for marginal benefit. Building products instead got more rewarding.
Resuming spending more time on music, which I've been neglecting for years.
Understanding that meaningful work that offers the right challenge and makes you grow is important for happiness.
Understanding that I should be happy before you reach your goals, as the journey itself is the goal.
Finding alignment between work, lifestyle, and goals - This drove me nuts for years, but I think I finally got the right direction.
Travelling abroad - It took me almost 28 years to get out of my home country. I missed out so much, but I've been catching up in the following years.