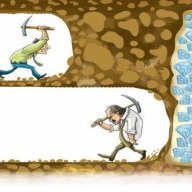 Never give up
FASTLANE INSIDER
EPIC CONTRIBUTOR
Read Fastlane!
Read Unscripted!
Speedway Pass
You can live anywhere in the world. Where do you live and why?
What does a perfect place need to offer to maximize your personal life quality?
What do you find super important (for example, low taxes or good weather) and what you don't particularly care about (like cheap public transport)?
What are your experiences of living in or traveling to various places around the world?
Some places were covered in my thread on
best entrepreneur-friendly outdoorsy places
, but this is a more general thread focused on the quality of life. Feel free to share specific places or just countries in general (or just describe some general qualities of a perfect place).
I'll share some of my experiences and observations later on.