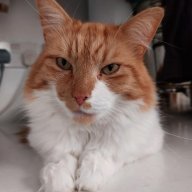 Bronze Contributor
Read Fastlane!
Read Unscripted!
Speedway Pass
This is an ongoing progress thread. See the previous week
here
.
Whats happened?
Got back into the swing of uni. Also spent a ridiculous amount of time playing chess. I've created ChemStencil V2, which builds upon the first prototype. I made adjustments, rearrangements & redesigns, and it didn't take long to make. Hopefully should get a mockup in the next week.
Also created a networking event for the Uni, planning to have many societies come together over the next few weeks.
What's next?
- Get a physical mockup of ChemStencil V2
- Continue my new habits from last week
A Gift to You.
I appreciate those who have followed a long, so I wanted to give back. I often find golden bits of information when listening to hours of content in dead time (car journeys, chores, ect). Here are two amazing phrases I heard this week:
....I then get to....
The idea of setting up rewards after completing something annoying
- If I hit the goal of squatting 70kg in the gym
I then get to
buy a new pair of shoes.
- If I become 1000 Elo in Chess,
I then get to
will get myself a pin badge to signify my goal.
- If I can get my first sale for ChemStencil,
I then get to
buy a fragrance I always wanted.
I get to....
its easy to forget how blessed we are.
- I whine about the gym,
I get to
go to the gym.
- Instead of complaining about the lecturers,
I get to
go to lectures & learn!
- Instead of feeling hopeless,
I get to
try and try again.
What a blessing.
What is your
I then get to
? What Is your
I get to
? Drop a comment, keep yourself accountable with me.
I hope you have a hard and difficult week, filled with challenges that will test you.
Spencer