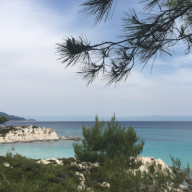 Gold Contributor
Read Fastlane!
Read Unscripted!
Speedway Pass
Working with business owners and marketers daily I notice way too many:
Don't have conversion tracking setup.
Have conversion tracking setup incorrectly.
Have a website that makes it difficult for prospects to become customers.
Have hosting where their website load slowly - and sometimes not at all, costing them sales and wasted ad spend.
If you're not sure that:
Your conversion tracking is ON POINT And in 2023 it really needs to be *
Your website is SLICK LIKE A DRAG RACE TYRE And it's measured, not guessed **
...then this may be for you.
My business can offer you:

End to end conversion tracking setup and review. From ads to website to CRM back to ads.

High quality websites, specifically geared towards paid advertising.

Custom web development solutions for your marketing needs.

Ongoing hosting, maintenance and support for the above.
Why work with me?
Senior web developer focused on working in marketing.
Reliable and friendly, been in business for quite a while.
Focused on bringing you measurable results.
If you're interested in any of these just PM me.
If you're logged in you can
click here
to start a conversation with me.
Questions are welcome here in the thread or by PM whichever you prefer.
* As automated bidding becomes prevalent, having more data and better quality data will become even more important. If your conversion tracking is not on point - it will reflect in the results you're getting.

Sure, you can play harder by paying more and eating into your margins, but you can take that only so far.
So why not play smarter too, and turn this into your advantage?

Have better data help you get better results.
Have better results help you get better data.
Repeat.
** Website often sits right in the middle of your sales funnel.
It can also be the longest part of the customer journey.

You want it to be smooth like driving on a highway.
But too many websites are rocky road roundabouts.

Which one's yours?
Last edited: