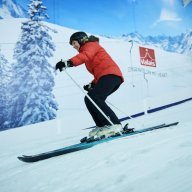 New Contributor
Read Fastlane!
Read Unscripted!
Hi there! I'm quite new to this forum but am committing to taking its advice seriously. I'm from Florida but live in Panama and plan to move back once I have some money. I'm in the process of dropping out of a computer science program because I've lost interest. I'll be following
CHECKLIST: How to Start a Digital Marketing Agency & Hit $5K in Less than 90 Days
. So far, I've registered a domain and web hosting. I also bought an ebook about how to properly manage client's Instagram accounts. I'm the kind of person who changes his mind about things everyday, but I'll try to stick with this. Like everyone else in this forum, I want to live an
Unscripted
lifestyle and more importantly help others achieve the same. Thanks for reading!