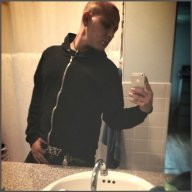 Legendary Contributor
EPIC CONTRIBUTOR
Read Fastlane!
Read Unscripted!
Speedway Pass
User Power
Value/Post Ratio
224%
May 10, 2015
3,141
7,038
Richard Haig CEO of Haig Security Systems says "It's no coincidence that I've done more to increase the company's value in the past 2 years than I had in the previous 10."
This was a post I put up on Medium a while back and figured you goys would find it useful.
A few snippets:
A recent
study
at Leeds Metropolitan University in the U.K, was conducted regarding how job performance was affected by exercise. They interviewed 200 employees and asked them to complete questionnaires that related to different aspects of job performance on days where they engaged in an exercise program and on days that they didn't engage.
Over 60% said that their performance in those areas (productivity, ability to stay on task, working uninterrupted by breaks.)
While it may sound counterintuitive, participants also reported a drastic improvement in energy. Exercisers were significantly likely to become fatigued in the afternoon. This effect is well-known among researchers and those who exercise regularly, where people who expend energy exercising are paradoxically rewarded with more.
Another study by Charles Hillman, professor at University of Illinois titled "Cognition Following Acute Aerobic Exercise," found that 30 minutes of exercise resulted in a 5–10% increase in [the ability to] Manage time, Pay attention, Switch focus, Plan and organize, Remember details, Avoid saying or doing the wrong thing, Do things based on your experience, Multitask."
​
Over 3/4 of wealthy individuals engage in Aerobic Activity daily:

Thomas C. Corley, Author of "Rich Habits — The Daily Success Habits of Wealthy Individuals" interviewed 233 wealthy individuals (including 177 self-made millionaires) and 128 individuals in poverty in 2007 in order to find differences in lifestyle. He states "Aerobic exercise was the foundation of the daily exercise regimen for 76% of the wealthy, successful people in my study. Aerobic exercise includes running, jogging, walking, biking, swimming etc."
​
Here you are, folks. And if you enjoy the post on Medium, do me a favor and send me a clap or two on the bottom.
Thanks!
Medium: On top of it's other benefits, exercise may make you a better worker.