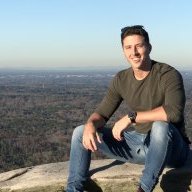 Act. Then Adapt.
FASTLANE INSIDER
Read Fastlane!
Read Unscripted!
Speedway Pass
User Power
Value/Post Ratio
220%
Nov 15, 2016
489
1,076
27
Okay, so I usually ship goods straight to Atlanta where I am at, pick them up, label them, and just have UPS deliver my inventory to Amazon Fulfillment Centers.
The problem I have run into is that I had my shipment sent to New York through Air China and am currently unable to get the packages labeled by the warehouse so that UPS can pick them up. I am not there, so the only solution that I can see is to have a messenger company pick up the boxes and label them and take them to a UPS center.
This is going to cost me about $360 extra than just having UPS take care of it.
The warehouse fees at this place are about $370 a day starting after tomorrow. Obviously I want to avoid these fees and get the cargo out of there ASAP, as this is only a small shipment intended to keep me from going out of stock while the rest arrives by sea.
So my question is: When creating a renewal order within Amazon, do any of Amazon's partnered carriers offer a service to apply labels or pick up boxes without the warehouse labels already applied?
I realize that I should have had them applied by my manufacturer... this was a stupid and costly mistake
I appreciate any ideas, if the messenger service is the best solution then I guess I will stick to that.
Thank you all!