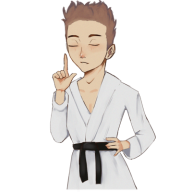 Legendary Contributor
FASTLANE INSIDER
EPIC CONTRIBUTOR
Summit Attendee
Speedway Pass
User Power
Value/Post Ratio
280%
Jul 8, 2008
2,649
7,420
What's The Path? What's New? How Can This Help Me?
​
For 4 years, I have run a private group coaching program called '
The Path
'.
It's where I guided a small group of entrepreneurs through business, marketing, and mindset strategies to "stay on
The Path
" while they build their businesses (and their lives). Think of it as "personal & professional development for entrepreneurs".
We covered best practices, high-level marketing strategies, crafting advertising campaigns, and lots of motivation and mindset.
If you've been in
The Path
for the last couple of years -- your business exploded. Some doubled, some quadrupled, some even 10x'd. Was it all because of me and
The Path?
Probably not. But I'd bet each of the members would give me a
sliver
of the credit (and I'll let them speak up if they choose to).
Like many people, my life was turned upside down during the pandemic. I was forced to shift from live stages, conferences, and seminars in front of thousands of people to zoom meetings at all hours of the day with
handfuls
of people (who didn't want to be there), listening on their phones while they were on the toilet.
As many of us say,
"There Had To Be A Better Way."
​
The Path was a hobby. A weekend coaching call. Sharing advice and tips for building your business. Making connections within my semi-large network. And generally running it as a "support group".
But over the past few months, it has been clear -- the standards needed to raise dramatically if this was ever going to...
a.) help tons of entrepreneurs (and their employees),
b.) become my "full-time gig", and
c.) become much bigger than myself (which is what I'm really after).
In other words, I completely revamped The Path for 2023. I've dramatically raised the standards and I'm giving you everything I got.
If you have a business... and a real desire to grow it...
then The Path is for you.
If you want to double, triple, or even quadruple your business
this year... then The Path is for you.
If you need someone -- not to hold you accountable -- but to hold you to a higher standard in the quality of your products, your services, your marketing, and how to lead your organization...
then The Path is for you.
But... as some of you might be aware -- it's tough to convince people this is more than just "general business and motivation advice" coaching program.
That's why I'm putting my money where my mouth is. Giving you a ridiculous over-the-top bribe just to try it out.
And if it doesn't make you 10x what you invest in the first month, I'll give you your money back and you get to keep everything anyways.
How's that for an irresistible offer?
Check it out here: www.pathmembership.com
Need More Details? Here They Are:
​
What We're Doing:
The Path is a monthly group coaching program designed to help you scale your business.


Think of it as personal & professional development specifically for entrepreneurs.
How We're Doing It:
The Path is delivered as a membership, a newsletter, and a coaching program wrapped into one.


The membership area will hold marketing programs, training, recordings, checklists, templates, and every other downloadable resource to grow your business.


The Scaling Secrets newsletter is delivered each month. It's straight-up business strategies and best practices to get you more customers, increase how much they spend with you, and create monthly (or quarterly) recurring revenue.


The Peak Performance Newsletter is also delivered each month. This one focuses on performing your absolute best. Get your beliefs and values in alignment with your goals. Tackle any hesitation or self-doubt. Become an extraordinary communicator and influencer. And grow as a real leader.


The Live Coaching Calls happen every other week. This is where we get on a webinar, dive deeper into the newsletter content, how to apply it to your business, and then do Q&A on anything you need. From copy reviews, to website and funnel stuff, strategies, and more.


"Marketing-In-A-Box" is one of my over-the-top pieces of value. Each month I actually write a marketing campaign for you that you can send to your current customers, past customers, dead leads -- whatever the "theme" happens to be for the month... but this is the thing that you can directly say "I was in The Path this month... I did the promo... it made me money." (Not to brag, but I literally get offers to be someone's CMO every week now. But you don't need to pay hundreds of thousands of dollars. I am writing your campaigns for you as long as you're a member of The Path. How sweet is THAT!?)
The Requirements (
PLEASE read this piece. These might sound a little odd but they're here for a reason):
You must have a business. You must have something to sell. This is a program about GROWING a business, not starting one. Doesn't matter what you have to sell, I know I can help you sell it and grow your company... but if you've got nothing, I'm sorry -- I can't help you.


You need the desire to grow. This might sound stupid but I've met plenty of business owners who join coaching programs like this just because they want friends... they stay at the same income in the same comfort zone and never push themselves because "it's fine the way it is." -- if that's you -- I love you, I will be friends with you here on the forum, but this just isn't the program for you.


You need some testicular fortitude. I'm coming up on 14 years of this stuff. I've learned directly (i.e. in person, not in a book) from some of the smartest and most talented marketers and business people on the planet. The stuff I'm sharing with you works. That being said, if you sell hats, and we sell out of your annual supply of hats in a week -- you're going to have to have the guts (and the drive) to go figure out how to get some more damn hats. That'll probably be stressful. It'll be a new problem. And you can't go cry in the corner when you have too much business and too many sales. No quitting on me when you get overwhelmed, cool?
The Investment:
$297/month.
Yes. That's it.
Yes. You can cancel at any time.
Why? I want a thousand people in this program. It's within reach of anybody. If you have a business, it's ridiculously inexpensive. And I've still got a few consulting clients so I don't need to charge thousands for this. I want this to be my legacy (there's a book coming out, a podcast, and much more... I think you're going to love being in this program).
The Guarantee:
Guarantee #1: 30-Day Money Back. Try it for 30 days, if you think it's stupid, I'll give you a full refund AND I'll let you keep the $25,085 worth of bonuses I'm giving you with the over-the-top bribe (see what's all included here).


Guarantee #2: Guaranteed Support. I know the entrepreneurial journey can get lonely with plenty of unforeseen obstacles, challenges, and fires to put out. That's why if you have any questions or hang-ups on how to use the material, or need help with strategy, you'll be able to reach out to me directly and receive a response within 24 hours. You don't have to feel alone on The Path anymore.


Guarantee #3: The ridiculous over-the-top 365-Day Guarantee. Use us for a full 12 months. And if you STILL don't experience transformative results in your business with the strategies I'm teaching you and the marketing campaigns I'm building for you... and you've given me a chance to personally help you... then I will refund your initial investment.
Last edited: