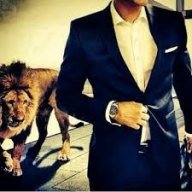 Contributor
Read Fastlane!
Read Unscripted!
You can ask me here whatever you want about the mechanics of trading, insights, advices etc. There will be another thread where you will be able to post charts and share ideas.
First of all: There is no truth, everything I say might be 100% true or 100% wrong to you, as there is no truth in trading, what might work for me might not work for you and vice versa. I will just pass to you timeless observations about common psychological and behavioral patterns among different type of traders and the overall mechanics of trading.
Trading violates tremendously the barrier of entry and therefore lures the "dumb" money into the markets. It's the only profession in the world that seems so easy to master and becoming a walking ATM. It has been proven that especially daytrading has really close similarities to gambling, with all the indicators and gimmicks you can put on your chart and ladder, with news channels and squawk boxes it basically traps you like a casino resort in Vegas, the Pro`s come, make money and go, while the "others" stay and lose everything. In order to make it with daytrading you not only need to have an excellent edge in your strategy but also have a full control over yourself in order to execute your strategy correctly. (even 1 mistake out 10 trades can make a profitable strategy break even or even worse).


Trading has the special ability to give you the feeling being almost there, just a little bit, a little more, just some more books, some more courses and I will be free, be independent and having the life of a rock star or whatever you want your life to be. It's the illusion of control, the fairy tales of the financial industry that sale the simple Joe on the idea of getting rich quick and quit that hated job. The subconscious mind wired trading as a kind of game, I heard stories where some people spend two weeks on researching a new TV but lose the next day 100k on trade without any research or strategy. Almost all of them don't see trading as a business but as a way to make money fast.


For those who quit their job and trade now "professionally" at home, if after six months you still do the same mistakes as you did before quitting than take my advice and get a job and trade on the side till you got it. If you even don't know what kind of mistakes you do because you don't see the point in being accountable and therefore have no metrics, close your account immediately and get a job and start all over again (alternatively give me 50k and I will teach you how to be profitable.). Like a business every trader needs to know everything about his strategy and his execution, where do you make money, what's the pattern, what's your strength, what kind of trader personality are you etc.
At this point I don't even mentioned commissions, taxes and other expenses that take a cut from your margins as well.


Trading is one of the oldest professions in the world and still people think that reading a book or two will be enough to kill a white shark with a spoon, the barrier of entry got to a point where you can open an account with a buck or two. So it's only logical that the margins go down, so what happens if the margins go down, damn right you need to be excellent and work hard, why do you think so many pro-traders are either ex-pro athletes or guys having the same mindset and work ethic because this is how the reality of trading looks like. If you are just starting out and you sleep till noon because you only work 4h a week, you probably live in your parents house and don't have any money. If you work like a beast 100h/ week, have money in the bank and moved back to your parents place to focus, that's a completely different story.
Trading is really not much different as having a "real" business, it's just that most of the people have a completely wrong perception what it gets to be a top trader, the 10.000 hours rule applies here as well but with the difference, you are having an Olympic competition every single day. Therefore you work, think, eat and breathe like a top athlete during that time.


Don't misunderstand me, you still can make lots of money trading, I just want to make it clear what it takes to get there.