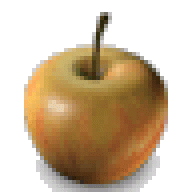 Bronze Contributor
FASTLANE INSIDER
Read Rat-Race Escape!
Read Fastlane!
Read Unscripted!
Speedway Pass
Wanted to join for years...
Went to my first Toastmasters Meeting (public speaking training) last night. Was thinking, in this day and age of people using their phones a lot and not necessarily connecting with one another, one-on-one or in person, connecting or having to talk in front of larger groups may become a value proposition or business.
Anyone thinking they should join Toastmasters or trying to have a leg up in the future with strong public speaking skills and how you are improving, trying or creating value from public speaking, I thought we could use a thread.
First visit, spoke for 1:05 seconds in front of about 12, and the time was supposed to be 1:00. Not bad (on a random topic picked by someone else). May have more posts to show progress and/or thoughts on Toastmasters and public speaking itself. Don't be shy...
DISCLAIMER:
My teacher made all of us memorize a 2 minute poem once a week for all of 7th and 8th grade and stand up in front of class and present it (no notes/paper!). At the time I wanted to bitch, quit and sh*it my pants, but we all got through it and it was one of the greatest gifts a teacher could give and develop. I suppose today they would be sued for cruelty, hahaha!!!
That being said, I have spoke in front of a crowd as small as 20 as in a classroom (as some of you have too) and as large as 300 hosting some event(s) (not bragging, but encouraging the next generation or
INSIDERS
with a possible skill set that could prove to be VERY valuable or fastlane). You can do it - others don't like to!
Last edited: