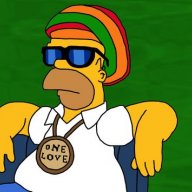 Bronze Contributor
FASTLANE INSIDER
Read Fastlane!
Speedway Pass
Yet another conversation about crypto on the forum... Jokes apart, as many of us these days, I'm wondering to which point crypto can be a wealth creator instead of an income producer for Fastlane entrepreneurs.

My business is currently making around $10k a month, and over the last years, I kept reinvesting most of the profits on the company itself. I do think that crypto is here to stay in some way or another, but I'm wondering whether it makes to invest $200-400/month if not more on interesting crypto projects WITH the idea of wealth creation.

One side of me thinks it is a good idea because I already 10X my crypto investment in the past, and as said, I do believe these projects have great potential - I see these projects as angel investing.

The risk-averse side of me tells me that at this stage, the money is better invested in my business, which I'm in control of and has already multiplied the capital I've invested in it way more than crypto but is limited to just my own resources in terms of team, energies, time, capital to keep growing. In contrast, crypto has hundreds of millions of dollars in momentum.

For now, one move I've done is acquiring a site reviewing crypto exchanges (my company runs comparisons sites in the tech niche anyways). This is to gain exposure to the niche and sell pickles and axes in the gold rush so that even if the crypto projects I picked are not going to skyrocket, I'll still earn from people investing.

Can investing some spare funds (I'm not talking about going all-in) in crypto be a wealth accelerator, or is it just FOMO, and it's better to just focus on my business because I can control it?