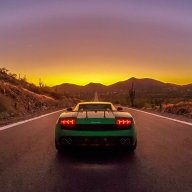 Successfully Exited the Rat Race
FASTLANE INSIDER
Read Rat-Race Escape!
Read Fastlane!
Read Unscripted!
Speedway Pass
After writing my thread on
Idea Generation To Execution: Fastlane Millionaire's Step By Step Guide
,
@fastlane_dad
and I have received A LOT of public and private questions that allude to some form of "What is the right amount of testing I should do before making a large investment" or "How much time or money should I be willing to invest into my venture".
It is a difficult question to answer without context because so much of it depends on both the venture itself and the person's goals/values. Here are a few variations:
Some ventures DEMAND a lot of investment right away (time and/or money) and without an insane amount of investment, the idea is dead in the water. Think Uber. It's impossible to start making profit without a good amount of societal buy in where the city is covered by both drivers and customers.
Some ventures require near zero investment and the success is purely based off a trade of money for value. The investment may even only need to be made once the value is paid for. For example things like web services.
Some people have substantially more time than money
Some people have substantially more money than time
Some people jive with the quality approach to business
Some people jive with the quantity approach to business
The list is never ending and then there are blends of all of these. All these are valid approaches. Most successful business abide by some basic form of
CENTS
and other principles that MJ espouses. So things like providing value to the customer should be fundamental to all businesses regardless of the archetype of the business. But the details can be done in never ending combinations.
So if the Louis Vuitton model, the Uber model, and the Walmart model all work well enough to make billion dollar companies, how are you supposed to know which one to do for your business? There are advantages and disadvantages to all models and after a lot of thinking on the topic, I think it just comes down to picking a model that you jive with best. One that you don't mind the disadvantages as much as you revel in the advantages. That
may
mean you pass on a good idea if they right way to execute it doesn't jive with your requirements.
This will probably be a multi-part series thread, with
@fastlane_dad
taking the reins at times too. We are also open to anyone with experience adding their own ideas to the topic! Maybe by page 100 we will have something conclusive
The only common threads that I have been able to identify that reliably predicts whether someone will succeed is the willingness to learn, adapt, and persevere. You do different approaches again and again until you succeed. The point of this thread may end up morphing, but without further ado, here is the first brick.
The Venture Capitalist Way
You test the market with one thing, and if the market doesn't like it, you move onto the next thing. No skin off your back. You thought you were laying gold bricks, but it turns out no one wants your gold. A product/service that is a true
productocracy
will have it's own gravity surrounding it. You will have to do very little push. You will know it when you hit it.
I think a big portion of starting entrepreneurs are young people that have a lot more time than they do money. So good advice to them could be to start at near zero financial investment with testing and scale up from there. It would be prudent for them to follow some kind of
systematic testing process
. Generally people think of virtual products when they think low investment, but that is far from the only way. One of the points of my step by step idea guide thread was to show that you can substitutes lack of funds with creative low investment solutions even for physical products.
However, let's say you have done your homework and you don't want to waste another month testing the market. Let's say that the initial order of widgets costs $5,000 and while no one likes losing money, you don't mind risking it and when the business fails you have plenty more $5k's to keep investing in new ideas..... Well then it may be smart to just send it! Get the product made and start selling. Time is money afterall, and you may be short on time but have plenty of money. Depending on how hungry you are, it may even be prudent for you to test 5 ideas at the same time throwing $5k at each!
Then there is everything in between. The correct rate of investment vs testing will be one where failures leave you standing and immediately ready for more.
Another way to think about this. If you know anything about Venture Capital (or angel investing or private equity, or etc..), you will know that they invest in 10 startups, knowing that most will fail and 1 will be a success that pays for the rest of them and their kids private school. Successful Venture Capitalists never invest all their funds into one company. Treat your business life as your portfolio. Each of your ideas are startup and you are the investing Venture Capitalist. Know that for you to be successful you may have to go through many iterations(startups). So as a Venture Capitalist investing in your life, invest in each one the amount that will allow you to play the averages game and survive long enough to statistically guarantee victory. If you are a $1,000 fund, that may be a little. If you are a $100,000,000 fund, be generous with the amount of investments you make and how much you give each one. You are funding the next Uber afterall! Keep in mind that unlike multiple people with entire teams behind them, you are just one person. These startups should bias towards one at a time rather than 10 at a time!