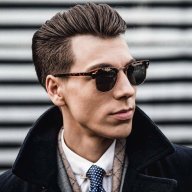 New Contributor
Read Fastlane!
Read Unscripted!
User Power
Value/Post Ratio
42%
Jan 15, 2018
12
5
27
Hey guys,

I quickly wanted to introduce my idea. Throughout my time as a young entrepreneur, I found many things very difficult because they are not taught in school or anywhere else.
I found that there are many like-minded people who struggle with the same things. I even found that many of them quit or tend to quit faster because of these things.
One of the biggest issues of entrepreneurship seems to be financial management. This is at least what the statistics say and what I saw with a friend of mine as well.

Now I had the idea to develop & build a software where it's easy to manage all the things important as an entrepreneur but are not the main business. Things that consume your time and can have a huge impact long-term but are more general things.
For example financial management & budgeting, structure & analysis, taxes, customer canvassing, marketing, habit tracking etc.
I found a lot of software that does some of these things but not very good or just very specific and in the end, I have to use and manage multiple software to fulfill all the required things.
I found this to be not very customer friendly.
As I'm a pure minimalist that's what I would want to achieve. One software for the entrepreneur that helps you with all the bureaucratic stuff and make their life much easier plus maybe engages more people to make the step into entrepreneurship as I can make it a bit easier.
That's absolutely my vision.

What do you think about that?