Hey there Fastlaner (or soon to be one). Yes you. I have a message for you should you care to hear it. No matter where you are in the world, you are zooming past everyone and everything in your life. Everything from your everyday choices, decisions, business, and those dear to you. Not paying attention to the important details or loved ones let alone the people and simple things in life you pass by every day. You are in the express lane but you are not getting the chance to see your surroundings. You are hyper focused on your ideas. Little do you know you are out of gas and need to refill your tank. Your oil is running out and you have forgotten to change it. Your car is breaking down on the inside because you have neglected it. Your tires are worn out trying to catch up to those ahead of you.
My dear brothers and sisters, if you do not take care of yourself and the important things that keep you running then you have spent an entire journey that is a wreck waiting to happen. This month I had what you can call a "prophecy" of where I am in my life and how to get to where I want to be so I thought I'd share.
There is no shame in slowing down and making a stop. Make time for your
family
. Make time for yourself.
Know thyself
. If you do not make time to know yourself you will spend your time chasing after money. It is only when you understand yourself that you can love others and have them share your vision in life. Make time to
meditate
and
exercise
daily. Park your damn car. I don't care how beat up or expensive it is. Look out the window and take a
deep breath
. What do you see? Seriously. Look at how beautiful the world is. Also look at how cruel it can be. How it functions. The social bond connecting people. Forget the politics and religion you grew up with. Look at this world from the eyes of an innocent child. Let your
imagination
guide you. No shame in thinking like child every now and then. Notice the things you don't normally see. Build a sense of
empathy
. I bet you did not notice that underneath your neighbors smile is a pain aching so deep or a problem so soul crushing waiting to be addressed. Maybe that neighbor is you. Remember,
Know thyself
. Nobody will care about your business or ideas if you do not know yourself first. This world is not fair. It never has been and quite honestly it feels like it never will be. People are too busy chasing after their own dreams and rarely does anyone look introspectively or at others first. Feel blessed for what you have. Stop comparing yourself to others in a self destructive way. Enjoy the ride of life.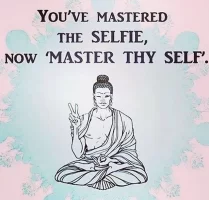 Like MJ said in his books. We live a life shoved down our throats by people higher up to get this job, do this, do that etc. Where the **** is your free thinking? It is all SWAMPED and SMOTHERED with ideas that are not even your own to express. It's funny because there's a saying that if you tell a lie long enough everybody starts believing it. Propaganda. THAT is the script my friends. WAKE UP TO IT. Be aware of it and act accordingly.
The reality we live in is not what others tell you it is. It is what YOU make of it.
Think about this deeply, I can go on about this but that is not my intention in this post.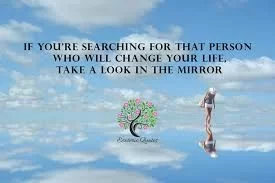 Stop trying so hard to be successful.
Sometimes the best thing to do is nothing
. Okay okay hold on, I know it sounds like bad advice and I am not telling you this is best to do all the time (we know to take action on this forum all the time)
BUT
sometimes we need to let go of our beliefs first so we can see the true picture or else you end up chasing a business or idea destined to fail from the start. Hear me our my dear friends.
From this nothing discover yourself.
Find a hobby and build a connection with those that share your ideals and pains. Delve into this hobby/skill and learn what people love and hate about it. Even if you do not make money from this exact hobby it will open doors for you in the future. By knowing yourself first you welcome understanding of others' needs because you just created opportunity for it to happen. By blindly chasing success without getting the fundamentals down you are down an empty road full of useless excess stress. I have learned this recently and I wanted to share it with you. Sometimes we get so focused on becoming successful and rich but to get there we need to start from this this state of "nothing".

This nothing I speak of does not imply being broke or poor. In fact when I say nothing I mean the sense of clearing your mind of all prior beliefs/ideas you have been set on and rediscovering yourself and rebuilding yourself.
You may have been blinded by money chasing all along without knowing yourself first.
Here is a quote to get your brain juices flowing. Truly deep at it's core and can be understood several ways. "
There is nothing in the desert and no man needs nothing.
"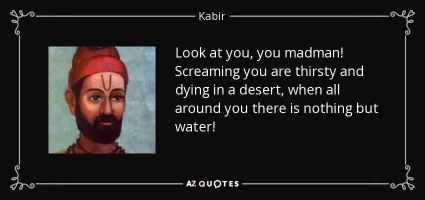 I love philosophy and introspective thinking but to be honest with you all the reason I wrote this is because I had a very unmotivated month questioning myself, my beliefs, relationships, friendships, and could not for the life of me focus on anything business (Yup you guessed it, I have been money chasing) so I had to take a step back and just.. Breathe. I feel terrible for slacking but every now and then we need to keep ourselves in check.
Look I get it, you are obsessed with success. But don't you ever let that affect you or your relationship with the people around you. Build these skills and fundamentals and success will follow. Without a vision based on knowing yourself and linking it to the needs of people your whole business would not work. Remember that. I hope this serves well anyone feeling stagnant, guilty, or depressed because things are not going their way and they are trying to force their way or they are just trying too hard in life. Life will go on with or without you. Let's all put the ego aside and remember that without each other striving for our goals nothing would progress. The whole reason money exists is to fuel the goals of people. We pay for the vision others have had before us which align with ours. If we all had the same goals or vision we would all be happily working in one company but that is not how the world works. People chase after their own visions. We all have different goals but do not ever be blinded by your own goals. It is the legacy we leave behind and how we will be remembered that matters. I am nowhere near a millionaire or what you call successful in entrepreneurship but this has been such a great awakening for me this month on my path to finding my definition of success. I do know that someday my goals will happen. Be open and patient friends. Love yourself and others. Be a thinker (and a Doer).
Okay enough of my rant LOL. Money is not everything but it sure is nice
There is more to life than that and until we figure out the fundamentals only then success will follow. I don't know about you but that was one of my motivators at first to get more money for my family. Anyways, I hope this has helped someone. This forum is great fuel use it wisely.
Last edited: