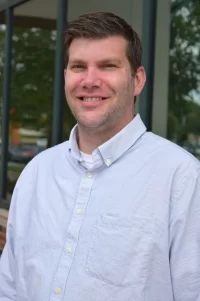 My name is John Green and I would like to share a bit of my story. Growing up in a family of 6, later broken thru divorce and betrayal, I was raised by my grandparents. Growing up in a small rural town did not expose me to much the country and world for that matter had to offer. I was fortunate enough to meet my first business mentor at the age of 15. Working in my Grandmother's craft shop was a start, however running the mail store opened my eyes to customer service and relationship building. Fast forward a few years later I joined the U.S. Army and began my medical carreer. My entrepreneur mindset moved out as I began my journey to where I was a few years ago.
Locked into a salaried position, taking on more and more work, responsability, hours and stress, I found myself wondering for a better opportunity. Don't get me wrong, a 6 figure salary is nice, however at the expense of a 6 figure eductional debt. This always blew my mind and seemed like a trade off, landing me in the negative as I had to do more to sustain this trade off.
I have always been able to lead groups of people in healthcare, motivate teams and improve outcomes. I just was unsure how to do that very thing as an entrepreneur. I was fortunate enough to meet people who helped me take what I already know and do and simply apply it in a networking areana. The results have been amazing and I am now able to build a business in light of my 60 plus hourly committment in my medical career. My goal is to transition out of salary and into the paid for what I know, teams I build, and residual income mentality. My journey has been aamazing and just beginning. One of my mentors opened my eyes to ensure I am the same person whether I am online or offline. Many people forget this. Behind the computer we tend to be less personal and more aggressive to make a sale. The more I remain the person that allowed my medical career to grow, I find my entrepreneur success grows.
Thank you for taking the time to read this and I look forward to an ongoing dialogue with many of you.