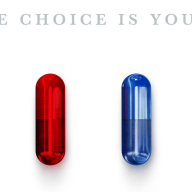 Gold Contributor
Read Fastlane!
Read Unscripted!
Speedway Pass
User Power
Value/Post Ratio
306%
Jan 20, 2008
503
1,540
You know what's
frustrating
? When life and business are going
great
- and someone I've never met (but who's opinion I respect) points out that
I could
be doing more
.
MJ posed a question in his second book,
Unscripted
, that shook me to my core. I emailed him about it, and told him I would do something about it. After half of this year reflecting, digging into myself, meditating, exploring, pondering and asking myself hard questions....
this is my response:
Sooo, Who Are You 'WestCoast'?
I bought my first business the day after graduating college in 2005.
When I started it, I said to myself:
'I'll do this for 3 years, and the worst that happens is I'll go broke and learn a lot'.
13 years on.... through innumerable ups and downs, it's grown every year.
We're approaching $5M in annual revenue with 15 full time staff.
But back to what MJ said that got me fired up: "I operate a hobby business."
Basically, I'm swimming in a small fishbowl -
and we don't know if I'm a shark, or a guppy.
What Are You Actually Saying???
It's time for me to swim upstream again! To leave the comfort of the salary, distributions, expenses paid and steady annual growth.
It's time for me to see what I'm really made of, and what I've learned in 13 years.
If this seems like madness, to leave a comfortable position like this... yeah, I had to grapple with that for a couple months too.
My life is really good.
Yet.....I can't argue the point MJ made.
Our current company is nice, but when you dig down... we violate a lot of the aspects of
CENTS
.
We don't control our own product, we have to deal with discounters, and we're basically a middleman (though, I'd say, a very good, honest and customer focused one)
It's been great for 13 years, but, at some point, there will be a recession, and my industry is not the most recession proof. I want to be well on to the next thing - operating from a position of strength, never back on my heals.
(You can actually read how I almost bankrupted the whole thing here:
I've Made Major Errors and Put My Company On the Brink
)
Soooo, What's The Bright Idea Smart Guy??
(I'm actually not that smart)
Over the last few months, I've been looking into some solutions I can offer to address a significant unmet need for renters of apartments and offices. (Strangely, someone on the Forum posted about the need 3-4 months ago.... I smiled when I saw it)
Let's call that
Business A
.
THAT project is a potentially 12-18 month research and development process. I have spent the last 2 months building an outline for it, budgeting and learning to speak 'engineering' so I can get proposals from firms to design/prototype/iterate/produce my product. I expect to get my first bid in the next 1-2 weeks, and see what it's going to cost to develop this concept.
*whispers* This Smells Like Action Faking 'West Coast':
Fair point, so, how about this:
While that main projects stews on the middle burner - I decided I wanted to
do some practical things to warm me up
on starting another business from scratch. I want to get my skills dialed back in, remember the ups and downs - the fun, excitement, frustrations.
So, instead of planning endlessly for Business A....
In true entrepreneurial fashion: I'm going to start on new
Business B
.
Yes, I have to keep running my existing company, and I worry a bit about spreading myself fairly thin. BUT, I'm working on technology and processes that will allow me to automate and use technology to have Business B be not super reliant on my time after startup.
Anyway, that's what 4:30-7am are for.
Sounds Crazy, But, I'd Like To Subscribe To Your newsletter....

Great! Should be a fun ride!
I'll outline what I'm doing about it in my next post, but for now, consider joining me on this journey - as I seek to address all the issues (
CENTS
) that my current company does not follow.
I'll share what I know, what I've learned.
I'm ready to start my next business adventure and dive head first into a much larger pool
.
Now let's see if I remember how to swim
Last edited: