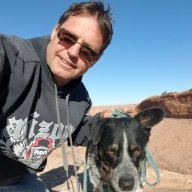 Legendary Contributor
FASTLANE INSIDER
EPIC CONTRIBUTOR
Summit Attendee
Speedway Pass
User Power
Value/Post Ratio
455%
Jul 24, 2007
4,223
19,199
I'm sure that most of you have seen this:
http://articles.moneycentral.msn.co...apeTheRatRace/TheRichHaveMoneyAndPassion.aspx
Although it is nice to see that I fell into the top 1%, the mold isn't something I can squeeze into.
It turns out that in some cases money is the motivator. The thought of going to work to make something better is not everyone's cup of tea. Sometimes people would rather do other things once given the chance.
I had a plan to expand my
real estate
holdings. I can still do this with minimal work at this time (processes in place) and that is all the attention it is going to get for now. That doesn't mean that passion wasn't a big part of it. I lived, dreamed, and breathed RE for the first few years. This is necessary for anyone to get started.
Willingness to take calculated risks are crucial. Planning is key here but fear can stop a process before it can begin to roll. My ex used to tell me frequently that I was going to bankrupt us. She lived in fear of this even after we had over 100 units.
Sometimes plans do fail. Hopefully, there is a willingness to take the learnings and start again.
Last edited: