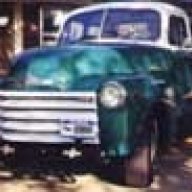 Bronze Contributor
Read Fastlane!
I recently finished The Pre-Foreclosure Real Estate Handbook by Frankie Orlando. I thought I would give an unqualified review. The reasons are two fold. I want to contribute back to the forum in any way I can and I find that it helps me absorb more of what I read. On to the review.


In the first quarter of the book, she explains reasons behind foreclosures, types of foreclosures and the legal process involved with foreclosures (assuming no intervention).Frankie goes into detail about judicial, non-judicial, strict and executory foreclosures and the process involved with each. For my part, I found these sections very informative. It gave me a much stronger grasp on the foreclosure process in general.

The 2nd quarter of the book involves locating pre-foreclosures. She explains several different methods for locating pre-foreclosures as well as different methods to have the pre-foreclosure homeowners come to you. The section on locating pre-foreclosures did give me several different methods to look for pre-foreclosures. It did not go into great detail about each method however. It left me guessing exactly how to utilize each method. There was a lot of emphasis on marketing yourself as a pre-foreclosure investor. To be honest I'm not sure how effective marketing is until after you have already flipped a few properties and you are trying to save time. This may be more for seasoned flippers.

The third quarter of the book works with contacting homeowners, evaluating properties, and negotiations. The contacting homeowners section seemed very thorough and complete. It included 5 different ways to contact homeowners, tips for dealing with them and ways that homeowners try and get out of foreclosure. I found this section useful since I found out potential downfalls of pre-foreclosures. I kinda wish she would have put this section next to her section on why pre-foreclosures are so great. I like to know all the good and bad sides of something before jumping in. The property evaluation section left much to be desired in my opinion. It was very vague and did not go into great detail. It did open my eyes to junior liens. I just thought there was to much information to cover in a mere 20 pages. Negotiations also seemed somewhat vague. She spent 10 pages covering lenders, homeowners, junior lien holders, negotiation skills and legal help. Thats a ton of information crammed in.

The final quarter of the book covered, subject to deals, short payoff, selling and getting started wrap up. I will need to reread several of these sections, they jumped over my head a bit. I did learn several things though. Thats always a plus. It wrapped up the book fairly well.

My overall impression of the book was positive. I know I was fairly cynical in my review, but I did get a much better understanding of the overall process. The best part about the book is it is absolutely packed with links for outside information and how to learn further about each subject. I know I'll be looking back through it to utilize those links. Several times in the book there were letters from seasoned real estate investors and brokerage firms. I'm not sure my opinion on those. While they did give success stories, I almost felt as if I was being advertised too. Kinda a mixed response for me. There is also a glossary of definitions in the back of the book. Fairly useful and I found myself glancing back and forth every now and then.

The book is geared towards people who have never flipped a property or who have only flipped a few properties, with a slight deviation in the marketing section for veteran investors. I think this is an excellent beginners book, and even seasoned investors might find some of the links useful. They might even find a tip here and there that they didn't think about. I give this book a B+ review for newbies.

(I should mention why I consider this an unqualified review. I am a newbie. I have not flipped a property. I am trying to learn how, so I can flip a property. Perhaps after Ive flipped a few properties and read the book again, I'll give a 2nd opinion. I thought the perspective of a rookie might be useful.)

As usual any other opinions on this book would be greatly appreciated.