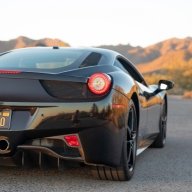 8 Figure Fastlane Graduate
FASTLANE INSIDER
Read Rat-Race Escape!
Read Fastlane!
Read Unscripted!
Speedway Pass
I have listened to many entrepreneur stories and talked to countless of individuals on their path to success. Prior to someone mentioning this episode, I did not know who 'MrBeast' was.
After I listened to this honest , down to earth presentation of how the dude went from nothing and just a love of making videos to being the #1 highest grossing youtuber of all time – I was in awe of his path !!
His thinking and process is VERY similar to what mine and
@NeoDialectic
has been through the years, and embodies entrepreneurship very well. He's now beyond where I can ever hope (or need) to become, but this story resonated with me like no other. There are MANY lessons and takeaways in everything he says here, and I think everyone on this forum can benefit greatly from listening to this one. There are many discussions on this episode - everything from how his day goes, to generating ideas, to shying away from the traditional college path to much much more!
With myself being someone who has gone through the up and downs, successes and failure of entrepreneurship – this episode strikes the perfect balance of how it all goes in reality.
There were no 'lucky breaks', no 'voodoo magic' and no handouts. Just a guy trying over and over, starting from the bottom, and working his way up day by day. No 'events', just a plan and persistence like no other.
Some of his views and mentality now are beyond what I can comprehend for my life (reinvesting every dollar / up to millions or dollars for every video) etc.
Have you listened to this episode? What are your thoughts?
He does VIOLATE some commandments of
CENTS
(mainly control as majority of his operation is based on youtube) – and I'm sure with time he can leverage his name, personality and accomplishments in other ways given how big he's gotten.
Anyways, here is the episode (you can also find it on Spotify and many other places) – check it out and share your opinion!
Mr. Beast joins JRE to discuss his YouTube journey, how to generate ideas, and viral content strategy. This is a must read for creators!
podcastnotes.org