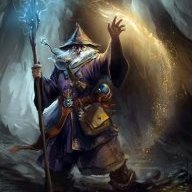 Bronze Contributor
Read Fastlane!
Speedway Pass
Hello Folks!
I am so excited to be part of this community. I've read The
Millionaire Fastlane
and I am going to apply its mindsets right now because I am very unhappy with my current situation.
I am from Brazil, São Paulo city, 24 years old and I am working with Oracle database. Today I am using the Slowlane path to create wealth (I am happy because I always had some concepts from fastlane path in my mind but just now they are flourishing). My current salary is R$ 48,00 p/ hour x 220 Hours worked a month (average), total income around R$ 10.500,00.
This is a pretty good salary knowing that the average of the salary of a guy who just finished his bachelor is 70% than this.
But I always thought that I could do more, do big, earn big. that I could win this life of 8 hours work a day plus when I need to do some extra hours and this book is pushing my hearth do start now!...
-- Edit
I think is important to write what I want for my next very future. Well I know about the Wealth pillars the 3 F's, Family, Fitness and Freedom so that's what I want...
Wealth for me is to have free time to do everything that you want, I want to to have freedom to work on my last 2 F's because I think without it you can't do so much.
Talking about money, for now, I want to work to myself, spend my time to myself and get the first level of income of R$ 100.000,00 per month.
In the last level, I don't know exactly but I will work on this... I will focus on my first level and build the next as soon as I get there.
I want to apologize If I wrote some grammar errors, English it is not my mother language.
I will be posting and engaging with this community.
thank you in advance guys.
GG
Last edited: