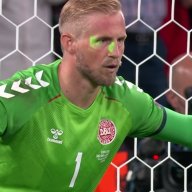 New Contributor
Read Fastlane!
About a week ago (22/07/2022), I took a leap of faith and bought
@Fox
's course on web design.
I thought it would be quite cool to capture my successes and failures. Also, it would be a way to give back to the community as I have been simply consuming without producing for a long time.
Goals (End of 2022)​
Get 2,000 euros per month. This would be enough to move out of my parent's house.
What I have done so far​
I reached out to my local Facebook group with an offer to design a website for free. Out of about 30 messages, about 7 clients have the passion, interest and solid business ideas I am looking for.
Started designing a website for my first - free - client. As a Computer Science student, I have some experience with coding, so I have chosen to modify an HTML template for this client.
Thread update frequency​
About once every 2-4 days; or earlier if I feel like it.
Notes to myself​
Stop going back to the drawing board at the first sign of a hurdle; push through it.
Seek discomfort, failures and provide immense values.
Good luck everyone and let's get these dubs.