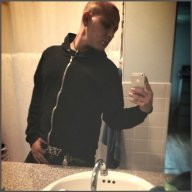 Legendary Contributor
EPIC CONTRIBUTOR
Read Fastlane!
Read Unscripted!
Speedway Pass
Adeo Ressi was Elon Musk's room and he has somewhere over 150 schools in 80 cities. From the Wikipedia Page:
The Founder Institute is an American business incubator, entrepreneur training and startup launch program that was founded in Palo Alto, California in 2009. Although based in Silicon Valley, The Founder Institute maintains chapters in over 80 cities[1] and more than 40 different nations across the globe.[2][3] It offers a four-month part-time program for new and early-stage entrepreneurs that helps them develop their business ideas and form a company. Among the key requirements for graduation is the creation of a fully operational company by the end of the four-month program.[4] As of 2014, over 1,300 companies had been created from the program, 89% of which were still operational.[5]
​
Founder Institute: World's premier idea-stage accelerator and startup launch program.