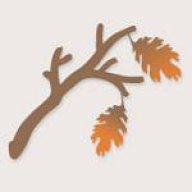 Contributor
Read Fastlane!
Good opportunity for computer-savvy entreprenuers ...
Link
The No. 2 social network is fast evolving into a new kind of software platform - and the race is on to figure out how to turn users' every move into dollars for enterprising developers.
By
Lindsay Blakely
and
Michael V. Copeland
, Business 2.0 Magazine
August 23 2007: 7:31 AM EDT
Excerpt:
One venture capital firm, Sand Hill Road-based Bay Partners, has set aside more than $12 million to bootstrap 50 new Facebook applications. "The current apps only scratch the surface of what is possible," says Salil Deshpande, a partner at the firm. "We're looking for much more sophisticated applications that can make money."
Note: I have a couple of ideas myself, but would like to brainstorm with some others.