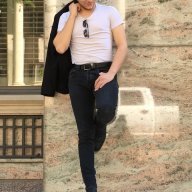 Silver Contributor
Read Fastlane!
Speedway Pass
User Power
Value/Post Ratio
151%
Apr 11, 2016
421
634
27
Hey all! Needed some space to flesh out my ideas without getting picked up on the outside.
I started this challenge with $1000. The
goal
? Make $2000.
Now, of course, I'm shooting far and above that $2000
goal
, and in fact, I'm trying to spend as little of that seed money as possible! (Sorry Vistaprint, no fancy double-sided business cards with "Founder and CEO" on them just yet!)
I'd been tossing around a few ideas in the back of my head.
One was an import product that, I felt, would sell fairly well (with the right marketing.) However, I mainly use Google AdWords to validate my business ideas, and the monthly search count for this is *looooooow*. However, I feel like I could potentially have a cheap product that sits on a market with no big names in the ring yet. Perhaps after finding some alternative validation methods, I'll come back to this one.
Secondly, I thought to stick with what I know. After all, being an active member of an industry is a great way to know what's missing! And
boy
do I know language learning. Through that, coincidentally, I'm also very fond of language teaching!
When I first started tutoring, I wanted to offer the language course I wish I always had.
1. I wanted to speak the language. I wanted to learn real, applicable phrases. Not "The brown dog is hungry."
2. I wanted something involved.
God
I'm sick of YouTube language channels that all offer the same safe, cookie-cutter formula. "Lesson 0: Alphabet, Lesson 1: Hello/Greetings," It gets really old really quick.
3. I wanted something
fast
. I don't want to wait four years until I had my bachelor's in order to be able to speak Spanish. I want to speak Spanish by the end of the quarter.
So, simply, I built it! I have, what I believe to be, the best and most efficient language teaching methodology on the market. No textbooks, homework, note taking whatsoever is needed. The only thing you need is 20 minutes a day.
----
So now what? I've got an awesome
system
. What do I do with it?
1. I know! I'll create another B2C language learning webapp and win the quality war!
No, not now. You don't have the money it would take to market this correctly.
1.5. Okay - what if I started off with only one niche language like Afrikaans or Dothraki?
Bad Dillon! Bad! You go to your room and think of something else!
2. Got it. I'm on the forum already, and I have some good* copy figured out, what if I made a Spanish course for business owners?
Dillon. Business owners don't want to learn Spanish. They want to hire Spanish-speaking employees and send their marketing to cost-effective translating services. Try again.
3. Well, government sponsored language learning products
suck
. What if I went B2G and made an app for that?
Now you're getting somewhere kiddo! But do you have the budget or the patience to close something as meticulous as a government contract? Maybe if you had some funding under your wings first.
3.5 Fair enough. Well, the military men and women doing all the heavy lifting in the armed forces are the ones who would use the product anyway. Why not sell directly to them? They can apply for a monthly bonus check for speaking a second language. They won't have to stress about communicating with locals in unknown areas. They've got extra cash to feed their kids and pay their mortgage.
----
So I'm interested in looking into either 3 or 3.5. Luckily I've spent the last six months being a nerd, so I can do all the software work myself. I'm also capable of designing and piecing the courses together. Just a matter of getting my hands dirty and seeing if the market even wants this!
Anyone with B2G experience - how do you handle market testing in this area?