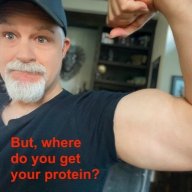 I followed the science; all I found was money.
Staff member
FASTLANE INSIDER
EPIC CONTRIBUTOR
Read Rat-Race Escape!
Read Fastlane!
Read Unscripted!
Summit Attendee
Speedway Pass
User Power
Value/Post Ratio
418%
Jul 23, 2007
35,898
150,193
... and without help from his parents (unlike some of these child entrepreneur stories with an adult pulling the puppet strings.)
Amazing story, unfortunately, with a tragic ending.
Kevin Cooper's short life resembled the party game where someone starts with a paperclip and keeps trading up
www.deseret.com
Worth a read, basically about a pre-teen entrepreneur who did more than most of us will ever do before he died at age 14. AND he did a lot of it without his parents help, in rural Utah where there isn't a lot of opportunity. Obviously I can't morally vouch for the business ventures he started, but I understand that one is mostly a product of their culture and upbringing, one a 10 year old boy would not have the mental fortitude to question. Despite my personal opinion, which is irrelevant here, his business adventures are quite impressive. Remarkable, and all from a young man in a "nothing's here" area.
It really sheds a bright light on some of the threads here with college-educated, 25 year old men/women who claim they can't find ideas, they can't do X, and they can't do Y -- and in a city of 1,000,000, not 1,000.


If a 10 year old in the middle of no where can, you can!
How did this boy do it?

He educated himself with books.
And then he acted.
Then he adjusted.
Then he assessed.
Then he acted.
Sound familiar?