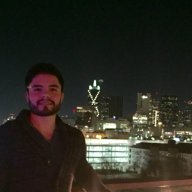 Bronze Contributor
Read Fastlane!
Read Unscripted!
Speedway Pass
User Power
Value/Post Ratio
183%
Jun 17, 2013
224
409
32
for me was
"if you dont go to school, you will end up like me(low pay job)"
I been told that all my life.

"the only way to buy big toys at a young age is through financing.."(thank god i never did)

"be nice, dont make too much noise, and dont break the rules"