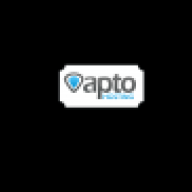 Contributor
Read Fastlane!
It all started it out when I was a wee lad, at about the age of 16. I have always been fascinated with ways of making money online, I had tried everything from eBay to ebooks! After months of continuous failure with eBay and other scams, I decided to start my own website that I would have 100% control over and be my own boss.(cliche, I know
I read some books, and figured out the common denominator for the success of all these people is they all did things they loved and enjoyed. So I took this knowledge and started a paintball website. I had been playing paintball for over 3 years at this point, I knew every aspect of the sport and I knew there wasn't much competition online. So I got some money my parents pitched in and I hired a web developer/designer. We went through and got the site exactly how I wanted it and made it as easy as possible to navigate. We finally got it done after about 2 months. I exploited every cheap/free method of advertising on the internet and hit up local paintball fields. I also put a few hundred dollars every month into banners/text ads.
I finally started to notice traffic spikes, little my little my site was getting noticed. I would get 1 order here another there, I would also pay $25 per referral which after a while that really got things going. I would catch myself going to UPS down the road twice/three times a week to ship out markers/paintballs/clothing. It got to the point where it was affecting my high school grades, I had to come home and fill orders, ship things, and answer 30-45 emails per day. So it took up a lot of my time, but it was worth it at this point $1,500-$2,000 per week was a slow week. At the 6 month anniversary of my website, I had 2 people working for me they handled customer service and shipping.
Things were going well, until I hit my senior year in high school. I had to make a decision, go to college or continue to the website. My parents made it pretty evident that they wanted me to go to school and they would pay for everything. So I pondered the decision for a few weeks, and came to the conclusion that paintball was played out and I wanted a new challenge. So I put the site on the market, and sold it for nice sum of money:banana:. I knew that there was no way in hell that I wanted to miss the college experience. I wanted to live the dorm life, meet new people, and get an education. I was interested in learning about business, history, languages, etc even though I was probably making more than my professors at the height of the paintball store.
So I get into a North Carolina School, I am all excited. I already have my shiny red 04 M3 ready and packed and ready, I am going to college! This is where the real fun starts. I spent alot of my free time in the library and internet exploring new business ideas. After about 1-2 months of searching, I found a viable option that I was interested in and knew a lot about. WEB HOSTING/WEB DEVELOPMENT!
I had an advantage this time around, I had a bankroll to fund my business. So I started this business in a very similar manner that I started my previous one. I found a good web developer in my local area, and I found a unix/windows system administrator that I trusted from the university. So I was all set, got the site set up, bought a few mid-high end servers, and found the name aptohosting.com (which is latin for adaptable/flexible). I stuck to my business plan like glue, I put money into advertising sources that I knew would work. And I targeted my audience, and focused a lot on the small business and individuals in my area. These were the people I knew would pay good money for quality service and web hosting.
I continued to market around campus/stores/diners, everywhere. I was offering free websites/coupon codes/templates, the whole shabang. People eventually took notice of the flyers, they realized they could get a free domain name and put up their identity on the web for cheaper than they thought. So we start growing, growing, and growing, started at 6 pentium 4's,8 months later now we are almost at 20 boxes and most of them are high end xeons. We are expanding our services in 2008, we will be offering dedicated servers/vps/game hosting. So hopefully by next year when I graduate we will have hit the 7 figure mark, and then I believe aptohosting.com will be at the next level.
Morale of the story: I know I am young, and probably in no position to give out advice, but here is my 2
cents
anyways. Do not lose focus or motivation, I know its easier said then done. But if you find something you are good at, exploit that to the max. You play golf, you know a lot about golf, go find a supplier open up a website, and dropship golf clubs.
Good evening, and live life in the fast lane :smx2:
Any questions- AIM me mrgoodcat