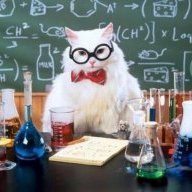 Contributor
Read Fastlane!
I want to ask you guys a little advice about a tough situation in my family, I know that you can help me changing my dad's life.
So. 60yo, a lifetime restaurateur, always partnering with someone for business stuff. My dad was the "selling guy". We can call the other one "the management guy".
Currently he's running a restaurant in France with my family but he definitely doesn't have the management skills so the business is dying and my dad is dead broke, so is my entire family.
But, we have a BUT. He has awesome selling skills and know how to treat people, making them easily feel comfortable. He love so much talking with people!
In the past he worked for a network (Yves Rocher) and had the best Italian results so far. He quit when I came to the world
In your opinion, can he go a 10 years selling career resuming his old job? In which sort of selling business do you guys would you place him? Is MLM a bad idea, in this situation? Is there better out there?
Thank you so much