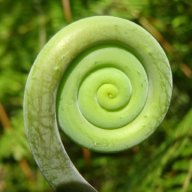 Contributor
Read Fastlane!
Hello Fastlaners from Australia!
I've had an idea of creating my own business for many years. However, my master action-faking has meant I haven't put in the hard yards
Earlier this decade I found The 4 Hour Work Week inspirational and insightful although inspiration and insight didn't get far.
Almost 4 years ago I had saved up enough to have a mid-career break and follow my dreams (i.e. move from the slowlane back to the sidewalk). One of those dreams was visiting South America. Over one year into my trip my father experienced an unexpected medical emergency and I flew back to Australia before he passed away. A few days later I learnt my then-girlfriend had died even more suddenly in South America. This double-whammy hit hard and should have been the ultimate
FTE
.
Back in South America in 2017 I took the first steps to creating a t-shirt business. Later I bought
TMF
and because the business violated the Control and Entry commandments, I didn't bother continuing. Super action-faking! I even created this TFF account then but didn't post. After
TMF
I read
Unscripted
.
I have begun reading TMF again. Since first discovering TMF I have occasionally lurked as a guest on TFF. But now is the time to stop lurking in the stands and get onto the court.
I recently participated in the Landmark Forum, a personal transformation seminar. And I am transformed.
Some seeds germinated at the forum include:
- Being unreasonable: being reasonable (like being scripted) gets one nowhere. To get unreasonable results I become unreasonable and smash through my fears.
- Putting an idea into practice requires enrolling others in that possibility, increasing the accountability.
- I am starting from a blank canvas and can create anything I want without previously determined and scripted stories and beliefs deciding my choices and actions.
- The importance of integrity and authenticity.
Now I will take up the 30-Day Copy-writing Challenge and become a freelance copywriter to put bread on the table while researching and developing my fastlane business.