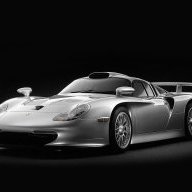 User Power
Value/Post Ratio
122%
Feb 19, 2018
120
146
Anyone else had odd issues with TD Bank?
So I changed my company name with my TD account which completely broke my online access. I could long on to the account, but I couldnt see my balances. I called customer service (which is always a 10-20 min wait), and they told me I need to close my account and open a new one. Yeah ok. I visited my local branch - I was there for 2 hours. Even they dont have a direct access to someone that can fix things. The branch rep calls the same line customers call, and they get put on hold for the same time. First phone rep can't figure it out, transfers us to another phone rep (with more hold time) and 2nd phone rep also can't figure it out. Eventually it turns into a "a supervisor will call you back" scenario. I could have demanded to wait for someone now, but I had already burned 2 hours at the branch for a problem that had been ongoing for almost 2 weeks.
Without even speaking to a manager I decided to just close the account and open up with Chase. My thinking was if this scenario is taking an act of congress to resolve, then I dont even want to be around when a real issue crops up.
And how did the closing of the account go?
Me with teller: "Id like to close my account, please."
Teller: "Oh ok. Just sign this form."
Not even an as to why, what happened, what could we have done better. NOTHING. Again Im not even going to bother with the manager because if management really did care, they would have something in place to have the tellers screen as to why. The small slip I had to sign to close my account didnt even have a reason box on it.
I think the real sign should have been when I looked at the "Last Update" date of their business app. June 21, 2016.