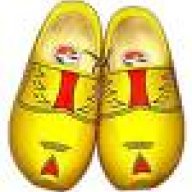 Contributor
Read Fastlane!
This is a success story that we will be witnessing since the best has yet to come.

Yesterday I was reading the success story of Antonio Perra (a Dutchman of Italian descent) in a Dutch magazine.
Antonio is 38 years old. Till the age of 26 he had odd jobs, because he did not finish school. At the age of 26 a tumor with the size of a tennis ball developed in his throat and he almost died. Thanks to an experimental cocktail of one of the oncologists he survived.
That event was the turnaround in his life. Since, it takes 5 years before you're declared cancer-free he could not find a serious job anywhere. So, then he decided to start using his creativity. He invented several things that earned him a decent living, but it wasn't until the summer of 2002 that he stumbled upon a problem that if solved could make him rich.
He was visiting friends in France and when the lady of the house offered him a soda she broke a nail upon opening the can. So, she said to Antonio that he should invent something to solve this problem.

A few months and 40,000 euro later he had made a prototype of a can which not only eliminated the risk of breaking a nail but it could als be re-closed.
He took the can to Heineken. Heineken told him that they had a special event coming up and they would be interested in purchasing 20.000 units. Being convinced about the huge potential of his invention he rejected Heineken's order for 20.000 pieces and walked out of their office.

He then contacted Ball Packaging, one of the world's biggest packaging suppliers.
Upon visiting Ball they stared at him as if he was crazy. They asked him whether he knew that they employed 200 people in their R&D department and that they spend tens of millions of dollars a year on innovation. Of course Antonio thought "that is tens of millions too many".

So, he had to fight against the not-invented here syndrome.
Eventually he made a deal with Ball Packaging. The "bad news" was that Ball Packaging maximized his potential royalties to EUR 250 million. The good news was that Coca Cola decided to start using his can design in 2008, worldwide.
So, not expecting any further actions before 2008, he was very surprised when he got a phone call in July of this year to inform him that his can had already been launched on the German market. His office in Alkmaar, The Netherlands, is approximately 200 km from the German border, so he decided to spend some money and rent a helicopter to take him to a supermarket in Germany where he bought a few cans of soda. A dream came true for him, but the real hit is still to come after Coca Cola will launch the can worlwide in 2008.

So, Inventing can be a very lucrative activity. But you need to be persistant, since 99% of your ideas will probably end up in the bin before you have a first (probably modest) winner. Remember that the chance of hitting a homerun like Antonio did is remote, but definitely not absent.