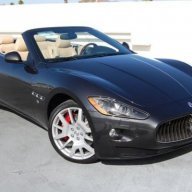 Silver Contributor
Read Fastlane!
Speedway Pass
Sorry I can't say, I've always had capital to work with.

You need to ask yourself why you don't have capital. Then you will realize it is because you don't have skills that people pay for yet. It sounds harsh, but think about it for a second. If you could hit a ball or catch a pass, do you need capital? No, your skills will get you that capital.

If you can build websites, code, find cheap properties, design graphics, etc... that made people money, they would keep hiring you and you will eventually have that capital. It all starts with you.
I agree and not just because it's from
@biophase
. You have to be able to MASTER A SKILL SET so that you can INCREASE YOUR VALUE TO OTHERS. You can do that in more forms than one. You can provide the labor for your clients or you can package that skillset up and sell it some how.
People don't realize this, they're always looking for an idea. It's not about ideas...It's about mastering a skillset before anything. Think about it...That skillset can be mastering SEO, WRITING COPY, RUNNING PAID TRAFFIC, LEAD GEN, DIRECT RESPONSE MARKETING, IMPORTING, ETC. Pick a skillset that aligns with your personality type; one that you have a general interest in and go and master it. Mark my words - It will be that very same skillset that you utilize within an industry that will make you very wealthy!
I am currently sitting on around $300k cash. I'm not going out and spending that money. You know what I did (I actually did this today) and I will attach a screen shot of my order...I BOUGHT BOOKS! I STAY LEARNING! If you want to make some money here is what you should do. GO OUT AND FIND YOURSELF A PROBLEM!. Stay curious about everything that goes on in your daily life. If you have a painpoint in your life - you can utilize your skills to build a business around that pain point in your life. Everyone has a pain point in something. I have my mother-in-law and I'm sure 1000s of men do too. Maybe I can write a book on how to deal with that mother-in-law and use my "paid ad" skills to sell it...just an example but you feel my drift? If there is something in your life that you're not satisfied with - that's your business...Use the skills that you mastered to attack that business.
Last edited: