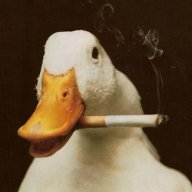 Bronze Contributor
Read Fastlane!
Speedway Pass
Hi guys,

I have tried selling different products on my Shopify site - starting from LED lights to vegetable choppers to thermal diffusers - all have failed.

My original idea was to test different products on a general store, and then build a brand around the products that worked.

My assuption was that if I can't even sell generic dropshipped products - means my marketing skills suck and spending lots of time/money on developing custom product will just waste resources.

After getting some feedback from other forum members and people in different eCom groups, I have realized that I need to differentiate my product from the market right away.

Now, if I am correct - there are 2 main ways of differentiating a product:

1) Taking a general product, private labelling it and building a brand around it
2) Actually customizing a product

My questions are the the following:

1) Is private labelling enough to differentiate?
2) If I wanted to customize the product, how could I even do it? (without hiring engineers to do expensive 3D mockups and sending this to suppliers)

Product customization seems to be easy in print on demand (just create your design and off you go), but how about other products?

For example, let's say I do market research and I find that current dog beds are "too flat", so I decide that I will make pet beds that are softer than 20% of the market.

Do I just email suppliers on Alibaba - "Hey, could you please make pet beds with 20% more cushion for me?" I assume it's not easy and I will need to pay a lot for bulk orders? And I will need to give them designs etc.

Would really love to get some feedback here.

Thank you!