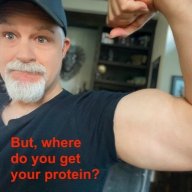 I followed the science; all I found was money.
Staff member
FASTLANE INSIDER
EPIC CONTRIBUTOR
Read Rat-Race Escape!
Read Fastlane!
Read Unscripted!
Summit Attendee
Speedway Pass
User Power
Value/Post Ratio
438%
Jul 23, 2007
36,990
162,179
I'd like to announce the "Featured User" vignette here at the forum where we profile a regular user here at The Fastlane Forum, of course, pending their permission and acceptance of the honor.

Our first featured user is @SteveO -- one of our longest standing members and known around here as our resident philosopher. When you see STEVE's posts here at the forum, make sure to pass him some REP and THANKS.

Here's his story:

THE START:
I left the workforce at the age of 42. The process was started at 39. I was a supervisor at HP. There was an attempt to guide one of the technicians towards performance improvements. He informed me that if the fun was taken from his job, he would quit. The focus at that point was on him and how he could do this. He informed me that he owned apartment buildings and mobile home parks that made more money than his job.
I asked him for advice on how to get started. His response?.... "Just go do it". Of course I asked more questions to which he again responded "go buy something. That is how you learn".
I spent the next few months reading, gathering data, and shopping the market. The plan was to buy a small apartment in a growing area. The plan needed to have a potential for upside though "added value" and location driven rent growth.
There was no money in my bank accounts to make a purchase. A bold step was taken to borrow what was needed. A great four-plex was located in a beach community. It had been overlooked by the owner for years. They were losing money and wanted out. I borrowed money from a line of credit and found a company willing to write a 3rd mortgage on my house. The seller carried 10% on an interest only note.
Sold this after about 1.5 years and moved the money into a partnership deal. It was 45 units or so and I had around 30% of the deal. Sold this after a couple of years and bought a 52 unit complex with a partner. I had 82% of this deal.
During the course of this happening, I looked at how much income was needed to quit my job. I had some money in retirement accounts that would be taxed and penalized heavily if cashed out. A deal that was not in my city presented itself. It was 24 units and came with more seller financing.
I quit my job, sold my house, and moved to Prescott, AZ.
THE GROWTH:
I had done a few more deals and had worked my way up to around 120 apartment units. An investor approached and offered to carry money on deals in exchange for my management of the process. He helped me sail up to around 800 units.
More deals with investors came into play. At one point, I was up to around 1100 units. I refinanced my original partner out and paid him completely. There was a strong comfort level with the new financing.
Networth at this point was around 10M. The idea of selling everything and stepping out of the business came to mind.
THE CRASH:
Then it happened. Most of my apartments were in Phoenix and the crash came fast and furious. There was a negative political spin on the illegal immigrant issue. The local sheriff was raiding workplaces and apartment buildings. Renters were rapidly dropping.
On top of this, the economy started tanking. Income dropped very rapidly as jobs were being lost. Vacancies went through the roof. Then people realized that they could easily move and get 2-3 month specials at other apartments. Some realized that they could just quit paying rent, wait out the eviction, and still find another place with a huge special.
Income dropped by more than 50%!!!!! Expenses were going through the roof with all the turnover and trashed units being left behind. The income would not even pay for the expenses not including the mortgage.
Money reserves were used up rapidly given the situation and most of the buildings went back to the financial institutions.
RECOVERY:
When all was said and done, the networth had dropped to below zero. I went into a severe withdrawal as my house was foreclosed on and the lawsuits started. My wife went back to work as an attorney and I went to bed. The pain felt insurmountable.
One day came the dreaded words. Ten years after the job was shed, my wife asked me to go back to work. Talk about a jolt to the system. I said "No. There is so much more money to be made out there.". She did not want me to go back into the apartment business. We had no money or credit. I told her we could get past that. She said that she was not willing to put her signature on any "guarantees". This felt like a knife though the heart. I needed that since she had the only income.
Lenders were looking at me like I was a pariah. No down payment, no credit, pending lawsuits, foreclosures…… There had to be another way. I managed to find a high networth individual with a strong income to back me on a small deal.
This guy really put the screws to me in the deal. He was able to see the situation well enough to know that my options were limited. But, I found a screaming deal on a 12 unit apartment. Only 2 units were occupied at the time of purchase. Within six months, I had all units renovated and occupied.
This lead to more investors and more deals. Then the big one hit. 87 units under contract by a group for a low dollar amount. There were a few of them and they were all players, like me, that had lost it all. They came to me for operations and help with investors. I suggested that since the deal was so good, that we go to hard money for 100%. Not only did they give us the money, they lent enough to cover most of the rehab. It was less than 50% occupied so there was no income. They also agreed to a deferred payment for a time period.
I kicked a$$ on this. Rehabbed and filled units at an incredible rate.
This was sold and gave me enough money to go back on my own. I had now developed a relationship with a lender and they were loaning to me based on ability.
Now burned out on apartments and rehab, the direction changed toward commercial properties. A retail center that was very nicely located and had been fully rehabbed was sitting for sale. It was only half occupied at the time. Nobody would buy it because it had sat empty for so long. The bank reluctantly went along. I had a renter for most of the remainder just after the deal was closed.
I decided to sell the remaining apartments and began looking for another commercial deal. The search went high and low with no luck finding anything that made sense.
One day I asked my wife…. "What do you think about buying a golf course? I found one down in Yuma….."
THE GOLF COURSE
We thought we would play golf and work a little. Ha! This is a dynamic and challenging business. We are working our asses off! Our
goal
is to make the golf course playable. This is being accomplished and business is coming in. Still work to go though.
Thoughts on Life:
Why do we stress ourselves out?
I came to the conclusion that I was just as happy when I was living out of my car with very little money as I was when there was more than could be spent. Everything is an experience. We tend to view and label them as good and bad. This is derived from years of society conditioning our thoughts. They become belief systems that define our actions and how we feel. As I was lying in grief during a dark time of my life, there was a realization. I…. am not defined by society or its beliefs. It is not possible to shake them completely, but this understanding takes off a major grip.
Many on the forums believe that we should not do what we love as that will not lead us down the appropriate path. But, that should not stop us from loving what we do. Our drive and passion depends on some level of enjoyment.
HISTORY:
I worked fairly hard as a teenager. Paper routes, horse stable cleaning, truck yard maintenance, yard work, etc… I remember when the father of one of my friends hired me and asked me to give him a price rather than an hourly wage. The concept was foreign. I way underestimated but got the point of the process.
We were poor and lived on welfare programs. Clothes became more important in the teen years. Working was basically to earn enough for cigarettes and attire.
School bored me to death. School work was not challenging. Sports were though. My worlds collided here as I hung out with a trouble inducing crowd. I was one of the best distance runners in San Diego and a decent wrestler. The rest of the time was spent with trouble makers and people up to no good. Fights, truancies, total insubordination and I was on the fast track to get booted. Did not even manage to make it through 10th grade.
My father signed a legal document for me to go into the Marines at the age of 17. Same result as school.
I had moved out of my house at the age of 16 and was living with friends or in my crappy car that barely ran. The police started to recognize the vehicle so I had to find hiding places to sleep.
I managed to find fairly regular work and got an apartment. The focus was on construction but I had many jobs. The wages were low but I was finding success here. I did landscaping, plumbing, auto mechanic, general construction, etc. It was normal to hop around to where the work was.
One of my bosses handed me a check with only his signature one day. He asked me to go get supplies and fill out the check. As I sat there with a pen in my hand, the realization hit that I forgot how to write. The words did get down on that paper but it dawned on me that I have to keep doing to retain skills.
At the age of 20, I started my own landscape/construction business. I was not licensed and had a tough go of it.
I applied for a job at HP. Actually, I applied for jobs at many different places but this one offered me an interview. Somehow, I dazzled the supervisor and he hired me for a low tech assembly job. The hours were 11
m until 7:am. Hours most people would not take. I was able to wind down my business and pay off my supplier debts with the earnings from the new job. It was a success for me as the economy was slowly taking my business down.
Here is where I sometimes disagree with many on what constitutes "Fastlane". I spent the next 19 years learning, doing building skills, gaining valuable education, and advancing.
I quickly moved into better jobs and decided to get a degree in electronics. Then a new job came up that put me in a technical role assisting the engineers in research and development. I changed my degree path to electrical engineering.
I was still very active in sports and participated in the company softball and running teams. They were very competitive. I worked with HP to get them sponsored so my status went up with the groups. Many were engineers and managers.
I was promoted to supervisor of a technical department and dropped school at that point. It was no longer necessary to the career path. I was in jobs that required a degree from a prestigious school but at this point only had a GED. I had engineers and chemistry PHD holders working for me. I also had technicians.
Still had the same old issues though. I did not like to be told what to do or how to do things. This kept me and my bosses in conflict. I did not want to be there.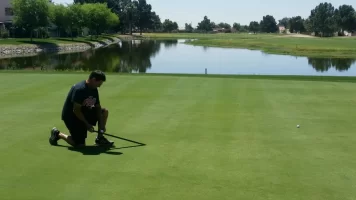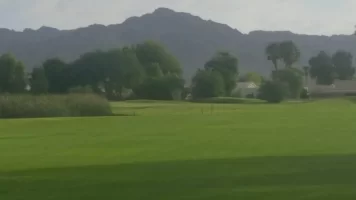 Steve's great story is just an example of some of the awesome people with have here at the forum HELPING OTHERS.

So what wisdom can you grab from Steve's story to help move your story along to greatness?