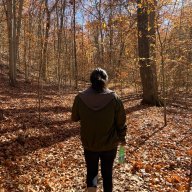 Contributor
Read Fastlane!
Read Unscripted!
hello everyone.
My name is Jordy. I am 23 and have read the The
Millionaire Fastlane
and listened to all of
unscripted
on audible.
This is a promise to me. That in 2 years I will have 1 million dollars. There are principles to follow that are under the layer of these books I've read from MJ. but I don't have the knowledge YET to put it into words. my goal this week is to find these underlying principles.
I've had 11 jobs in my life. I joined the Marine Corp 3 years ago still currently in for reserves. I've learned leadership skills and as well as mastering how to be able to follow. My biggest life lesson I've had currently is that I cannot learn fully if I am always thinking I know the subject. The brain is like a parachute, it does not work if it isn't open. I've had great leaders and shitty leaders. I will also find the principles of great leadership as well as being a genuine authentic self. I am knowledgeable in being motivated and being disciplined but getting rich has been a new ballgame. I'm learning so much from everyone in this forum. I'm truly grateful for this community.
I will keep everyone updated on my progress every Monday.
So far as stupid as it sounds these principles are the ones i can think of.
1. The intentions and goals will show through your actions. Be authentic and genuine
2. Have the passion and end goal be to help others in a kind manner.
3. Not working a 9-5 job. having the discomfort and pressure that if the business you want doesn't go up and run. you WILL STAY BROKE.
let me know what you think. I would love to brainstorm new principles.
My current status: I don't have a job and trying to find freelancing work but not sure where I should start. I just want to start something to stay afloat. I am currently renting out my car on Turo making 500-750 a month if demand is high. if the car doesn't go up then I will do uber. while the car is up for rent. I am studying and reading books. and going on this forum to see how to get or give help.
Plan A: I'm looking into a freelancing job. and do more online marketing. (Where could I learn to do marketing?)
Plan B: Work on a bigger project expecting a bigger payout. Task is to make a company focusing on a deep cleaning kitchen and hire others to do the job.
I would love your feedback in anything I can do to be more effective and reach the GOAL.
(attributes: Bartender, door to door salesman, Shoot guns pewpew, leadership, Connect with others through convo, persistent, Motivated)