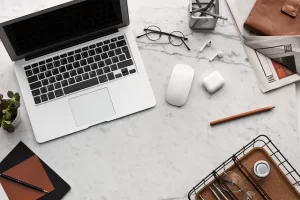 You can read this here also:
Starting My First Software Business
Introduction
Since I started my bachelor's degree in Computer Science I've long dreamed of starting a software business. After a couple of semesters went by and I was more comfortable with programming, I've decided during the March break of 2020 to finally start.
A Problem To Solve
To make a business you have to solve a problem. I noticed during my studies that I would struggle to focus on my course material because I was addicted to YouTube. Blocking It completely didn't work. I would often find myself disabling the blocking software.
I thought to myself that I needed to make YouTube itself less addictive without blocking access. A custom software would be needed to achieve this goal.
However, I didn't know for sure if this problem was specific to me or was common. I needed to verify if it was worth solving for others.
Gauging The Potential Interest
Before writing a line of code, I designed the User Interface of my software and went on Reddit showing and explaining my idea. Reddit is a great platform to see if people are interested in your ideas. You can have feedback in the form of up-votes and comments. There is also dedicated communities for different subjects. The key was to choose the right subreddit before posting. I naturally targeted communities geared toward's digital minimalism and tech addiction recovery.
The Concept
The initial idea was called MinimalTube. It would've been a mobile app that would allow users to search content and add them to a watch list. The searching feature would have to be disabled before users could watch the content they've previously selected. It would also keep track of the watch list total duration so one could be aware how much time they were going to spend.
This was the inital design for MinimalTube.
Those visuals got people interested. I then started collecting emails for early adopters who wanted to try the app first hand. Then the problems started…
Trials and Tribulations
When it came to actually make the product, I ran into a major hurdle that I couldn't have predicted.
The problem was that YouTube imposed the usage of their API if you wanted to publish your app on the Play Store. This was a problem because it had very limited quotas. An API is a third party service that you can use to get access to certain data (ex: Getting the video titles when a user searched something).
It also gave me the sense that if MinimalTube would get too popular. I would have Google's lawyers sueing me.
Because of this I started to shift the main idea to something else more subtle. A small command line desktop app.
This is how it looks.
This above command line program would generate a watch list that you could open with a web browser.
This is an example of a watch list file
Business Model
I've noticed that making people pay for something that looks good is easier than something that isn't. I can't stress this enough. Making people pay for an ugly command line app would be too difficult.
My idea was to take inspiration from instagram influencers. When a user make a watch list there would be a little click-able square ad space (think paid sponsorships). This model would work only if I had many downloads.
Users could also have the option to donate money.
This is something that I didn't take much time to think about because its hard to have a sense of how much you should charge or not.
Launching
I didn't want to pay for a domain or hosting. I simply put my app on a website called itch.io which is known to host indie games. The advantage for using it was that it would be easy to process payments if any and would cost nothing for me to have it up and running.
Results
+200 downloads in two weeks
3$ of profit. (3 users decided to donate 1$)
Conclusion
It was a good first experience. I made 200 downloads with no prior audience. I spent 0$ on all of this and made 3$. I've spent a lot of time on this but I'll hopefully get it back as experience to drive my next venture.
Lessons learned
An idea can be good and useful but goes against copyright so it's not worth pursuing.
User Interfaces are extremely important (They need to be top notch good looking).
The advertising model doesn't work except if you're a massive hit. Millions of downloads.
Be more courageous in charging upfront.
If you're interested in using the app head over to
https://www.minimaltube.itch.io/mt
Don't like ads? Remove them while supporting the forum. Subscribe.
Last edited: