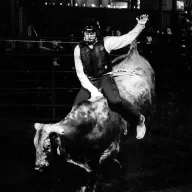 Legendary Contributor
EPIC CONTRIBUTOR
Speedway Pass
May 9, 2017
1,435
6,824
25
Keep killin' it, dude!

I'm curious (and apologize if you've already answered this) but how do you break down your profit? For instance, how much do you reinvest back into the business vs. how much do you pay yourself with? Are things like advertising and your own salary built into business expenses or how do you structure that?

Just wondering because I'm all about all the math you do so I wonder how you calculate that out.
Employees cost about 10k a month, and other stuff is marginal. Gas, supplies like fertilizer, insurance, etc. it's a tiny fraction. Labor it the biggest expense. Advertising is small too.
I pay rent, put aside a couple grand for other expenses, and take the rest out and try to save a bit. The savings will be for expansion.
I put as much as I can back into the business. I still pay 3000 a month for rent and have a decent lifestyle, but I'm not out here buying boats and shit. Every vehicle I buy is the next truck for the next crew. I probably spend like 6k a month on personal stuff.