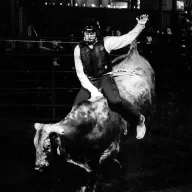 Legendary Contributor
EPIC CONTRIBUTOR
Speedway Pass
May 9, 2017
1,552
7,290
25
21 and currently selling cars at the moment. I've got some money to throw at something. I just bought a used trailer and have some lawn equipment.

Got a pro website, branding, and I have decent copywriting skills for posting ads. Started with craigslist, Google AdWords and I'm on yelp and google maps. I posted just a single craigslist ad and in a couple hours had jobs booked for $200 for a few hours of work. I got 4 of them within a couple hours. I did this to test my market. (I bought the tools and trailer after this btw)

I'll be hiring on some young guy for a summer job. I've got the LLC, business insurance, and I'll be picking up a cheap truck from an auction (working in car sales helps).

I did a couple jobs myself on my days off, just to see how long it took and if there would be any problems, it was easier than I thought.

Once I hire on the kid, I'll go with him on my days off from work until I can justify hiring another person.

My goal is to take over the local market with superior branding, smooth and time saving process, reliability and quality, all while being a fair price. Not cheap, just worth it. The first place I showed up to said "wow, you're the only person out of 5 that responded and actually came...and your name isn't Jose!" Haha!

I've calculated with driving around and dumping out the grass and time for breaks, the crew will be bringing in about 300-600 a day in revenue while costing me 130-260 depending on if I've got 2 guys or just 1, including gas. Subtracting other costs like insurance and everything else like expected repairs, I should be bringing in at least 100-300 per day worked per crew. 5 trucks = $1000 profit per day.

I advertise for all sorts of services in order to justify a higher "full service" price and upsell people that just want their lawn mowed. "Hey that concrete looks kinda gross, we offer pressure washing..and have you cleaned your gutters this season?" It REALLY helps having sales experience as I get started in this.

I'm doing this because I've got the money and nearly everything can be sold for at least what I paid for it. I can take phone calls and schedule things at first while I sell cars. Most of the day in car sales is doing very little.

The goal is to have multiple trucks, a physical location with an office, and a team for running the business while I'm off somewhere else, checking in every once in a while. I will NOT turn out like the 50 year old losers still selling cars here at the lot.

Anyone else do the same type of thing here? Did you struggle with employees being shitty? Did you struggle with difficulty getting jobs? Any experienced people with advice is helpful.

Not looking for permission or approval..I'm either looking for advice from people who've done it already or just giving a couple people something to think about if they're on the fence about doing something similar.