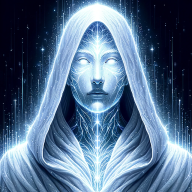 Contributor
FASTLANE INSIDER
Read Rat-Race Escape!
Read Fastlane!
Read Unscripted!
Speedway Pass
Hey all,
I'm 28 years old and started my first company right out of college. In the two years since, I've grown the company to a whopping $1k profit per month with revenues averaging about 2k monthly.
While the amount is pretty laughable compared to other stories I've read here, I'm EXTREMELY happy that I took charge and started my own business. I've learned so much more than I could ever put down in writing, and I'm still learning more and more every day. I consider the two years I spent building as my personal master's program...except I actually got paid to learn all the stuff LOL.
That said, I think it's time to move on from this business, so I'm putting it on autopilot for a bit while I try out some other business ideas and get to know like-minded people. Which brings me to...
It was about a year ago that I read
@MJ DeMarco
's book
Unscripted
and it immediately grabbed me. Mostly because it pointed out all the things I was doing wrong haha. Unfortunately, I put off joining the forum until I had spent an additional year trying to squeeze water from a rock, but after registering and reading through a bunch of the recommended posts, I am incredibly glad I joined.
I look forward to talking to everyone and hopefully sharing a success story of my own someday.