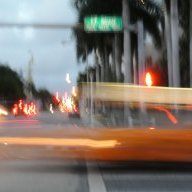 Bronze Contributor
Read Unscripted!
Speedway Pass
Looking for some feedback...

I'm a fanatical follower of a certain college sports team. I watch both football and basketball games. I don't live in that state anymore...

So I'd be willing to write about/create content around that specific team in both sports.

Quite a few years ago, I tried an affiliate site and made some affiliate commissions with StubHub, but I never made a huge income with that site.

Do you think it could be lucrative in that niche with an online presence? I'm just trying to think of ways that I could differentiate if I entered that market again?

How could I be different from other sports sites that tailor to teams?

It seems most fans go and talk to each other on big Forum sites like Rivals.com.

Keep in mind, I'm hearing that buying tickets for college games is going DOWN every season because people would just rather watch the games at home on huge TVs.

Any ideas?

thanks!